Image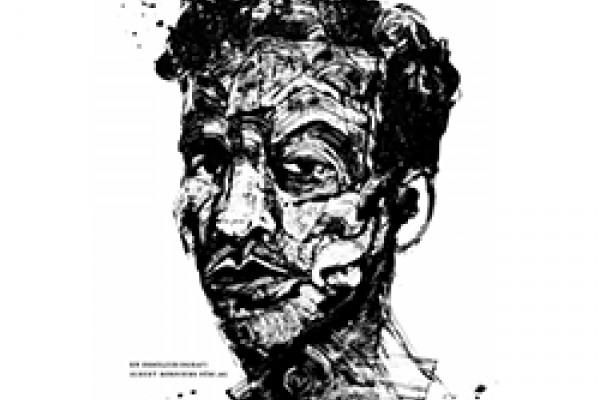 November 27, 2017
4:00PM - 5:30PM
Location
18th Ave. Library, 175 W. 18th, Room 205
Date Range
Add to Calendar
2017-11-27 16:00:00
2017-11-27 17:30:00
Lectures in Musicology: Jason "Timbuktu" Diakite - author, musician, actor
Jason "Timbuktu" Diakité presents A Drop of Midnight: Musical meditations on race, culture and identity.Co-sponsored by the Global Mobility Project, Office of International Affairs, African American and African Studies, Comparative Studies, Germanic Languages and Literatures, Ethnomusicology Program. Diakité was born in Sweden to American parents—an African-American dad and a white mom. Growing up as a person of color in the 1990s amidst the relative ethnic homogeneity of Sweden led Jason to a deep-seated crisis of identity. At age 14, Jason discovered hip-hop, a musical encounter which helped him to fashion a viable Black identity in Sweden. Jason's talk will focus on how his particular sense of "in-between-ness" (mellanförskap) has been a great source of cultural creativity, but also feelings of rootlessness. He will read from his debut book, A Drop of Midnight (Bonniers, 2016), play examples of his music, and briefly outline where the struggle for creating a place for persons of color in Swedish society is today. Jason "Timbuktu" Diakité is one of Sweden's most well-known hip-hop artists. He has released eight solo albums and numerous singles, of which the vast majority have reached Gold or Platinum status—some even reaching 5X Platinum! His accolades also include eight Swedish Grammy awards and four P3 Guld (Swedish radio) awards. In 2016 Jason published his first book, the critically acclaimed En Droppe Midnatt ("A Drop of Midnight"), which has sold over 35,000 copies in Sweden. In the book, Jason tracks his family's history from the slave plantations in South Carolina to the Swedish welfare state. In autumn 2017, En Droppe Midnatt will be turned into a stage performance. Timbuktu has performed for audiences all over the world, from various corners of Africa to Svalbard, from the Apollo in New York City to the Roxy in LA, and at the Polar Music Prize and Nobel Peace Prize award ceremonies. Timbuktu photo by Therese Öhrvall. Lectures in Musicology is co-sponsored by The Ohio State University Libraries. Lectures are held Mondays at 4 p.m. in the 18th Avenue Library, 175 W. 18th Ave. (Music/Dance Library, second floor, room 205), unless otherwise noted. These events are free and open to the public. Campus visitors, please use either the Tuttle Park Place Garage or the Ohio Union South Garage. All other garages in the vicinity of the 18th Ave. Library are closed to visitors before 4 p.m. Autumn Musicology Events  
18th Ave. Library, 175 W. 18th, Room 205
OSU ASC Drupal 8
ascwebservices@osu.edu
America/New_York
public
Date Range
Add to Calendar
2017-11-27 16:00:00
2017-11-27 17:30:00
Lectures in Musicology: Jason "Timbuktu" Diakite - author, musician, actor
Jason "Timbuktu" Diakité presents A Drop of Midnight: Musical meditations on race, culture and identity. Co-sponsored by the Global Mobility Project, Office of International Affairs, African American and African Studies, Comparative Studies, Germanic Languages and Literatures, Ethnomusicology Program. Diakité was born in Sweden to American parents—an African-American dad and a white mom. Growing up as a person of color in the 1990s amidst the relative ethnic homogeneity of Sweden led Jason to a deep-seated crisis of identity. At age 14, Jason discovered hip-hop, a musical encounter which helped him to fashion a viable Black identity in Sweden. Jason's talk will focus on how his particular sense of "in-between-ness" (mellanförskap) has been a great source of cultural creativity, but also feelings of rootlessness. He will read from his debut book, A Drop of Midnight (Bonniers, 2016), play examples of his music, and briefly outline where the struggle for creating a place for persons of color in Swedish society is today. Jason "Timbuktu" Diakité is one of Sweden's most well-known hip-hop artists. He has released eight solo albums and numerous singles, of which the vast majority have reached Gold or Platinum status—some even reaching 5X Platinum! His accolades also include eight Swedish Grammy awards and four P3 Guld (Swedish radio) awards. In 2016 Jason published his first book, the critically acclaimed En Droppe Midnatt ("A Drop of Midnight"), which has sold over 35,000 copies in Sweden. In the book, Jason tracks his family's history from the slave plantations in South Carolina to the Swedish welfare state. In autumn 2017, En Droppe Midnatt will be turned into a stage performance. Timbuktu has performed for audiences all over the world, from various corners of Africa to Svalbard, from the Apollo in New York City to the Roxy in LA, and at the Polar Music Prize and Nobel Peace Prize award ceremonies. Timbuktu photo by Therese Öhrvall. Lectures in Musicology is co-sponsored by The Ohio State University Libraries. Lectures are held Mondays at 4 p.m. in the 18th Avenue Library, 175 W. 18th Ave. (Music/Dance Library, second floor, room 205), unless otherwise noted. These events are free and open to the public. Campus visitors, please use either the Tuttle Park Place Garage or the Ohio Union South Garage. All other garages in the vicinity of the 18th Ave. Library are closed to visitors before 4 p.m. Autumn Musicology Events  
18th Ave. Library, 175 W. 18th, Room 205
School of Music
music@osu.edu
America/New_York
public
Description
Jason "Timbuktu" Diakité presents A Drop of Midnight: Musical meditations on race, culture and identity.
Co-sponsored by the Global Mobility Project, Office of International Affairs, African American and African Studies, Comparative Studies, Germanic Languages and Literatures, Ethnomusicology Program.

Diakité was born in Sweden to American parents—an African-American dad and a white mom. Growing up as a person of color in the 1990s amidst the relative ethnic homogeneity of Sweden led Jason to a deep-seated crisis of identity. At age 14, Jason discovered hip-hop, a musical encounter which helped him to fashion a viable Black identity in Sweden. Jason's talk will focus on how his particular sense of "in-between-ness" (mellanförskap) has been a great source of cultural creativity, but also feelings of rootlessness. He will read from his debut book, A Drop of Midnight (Bonniers, 2016), play examples of his music, and briefly outline where the struggle for creating a place for persons of color in Swedish society is today.

" Jason Timbuktu" Diakité is one of Sweden's most well-known hip-hop artists. He has released eight solo albums and numerous singles, of which the vast majority have reached Gold or Platinum status—some even reaching 5X Platinum! His accolades also include eight Swedish Grammy awards and four P3 Guld (Swedish radio) awards.

In 2016 Jason published his first book, the critically acclaimed En Droppe Midnatt ("A Drop of Midnight"), which has sold over 35,000 copies in Sweden. In the book, Jason tracks his family's history from the slave plantations in South Carolina to the Swedish welfare state. In autumn 2017, En Droppe Midnatt will be turned into a stage performance.

Timbuktu has performed for audiences all over the world, from various corners of Africa to Svalbard, from the Apollo in New York City to the Roxy in LA, and at the Polar Music Prize and Nobel Peace Prize award ceremonies.
Timbuktu photo by Therese Öhrvall.
---
Lectures in Musicology is co-sponsored by The Ohio State University Libraries.
Lectures are held Mondays at 4 p.m. in the 18th Avenue Library, 175 W. 18th Ave. (Music/Dance Library, second floor, room 205), unless otherwise noted. These events are free and open to the public.
Campus visitors, please use either the Tuttle Park Place Garage or the Ohio Union South Garage. All other garages in the vicinity of the 18th Ave. Library are closed to visitors before 4 p.m.
Events Filters:
---