Monday, February 26, 2018 -

4:00pm

to

5:30pm
18th Ave. Library, 175 W. 18th, Room 205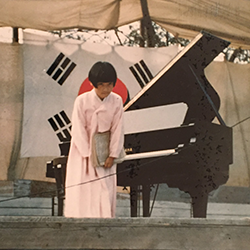 Hye-Jung Park, ethnomusicology, presents "Music in the U.S. Army Military Government in Korea, 1945–1948."
Between 1945 and 1948, the U.S. Army Military Government in Korea (USAMGIK) worked to establish a strong pro-American and capitalist government in southern Korea. Indeed, even after a series of violent acts committed by American soldiers, USAMGIK successfully built a pro-American cultural and political network, laying a foundation for the eventual division of Korea. Within USAMGIK's program, music proved an effective tool for persuading Koreans to respect the United States. In contrast to the suppression of Korean culture under Japanese colonial rule, USAMGIK devised musical programs for reconstructing Korea's cultural identity and recovering Korean people's pride in their country. Ely Haimowitz, the chief advisor of USAMGIK's music section, made a great effort to collect and restore native Korean music lost under Japanese colonial rule. Emphasizing freedom of expression, Haimowitz also fostered Western classical music: as an elite cultural form, this music was excluded by pro-communist Koreans. In this way, Haimowitz won the hearts and minds of many Korean musicians, and encouraged citizens to regard Americans in Korea as "apostles of freedom and democracy" (in the words of military governor John Hodge). Based on USAMGIK's memoranda, correspondence, photographs and scores collected by Ely Haimowitz, this presentation reveals how music promoted Americanism in early Cold War Korea.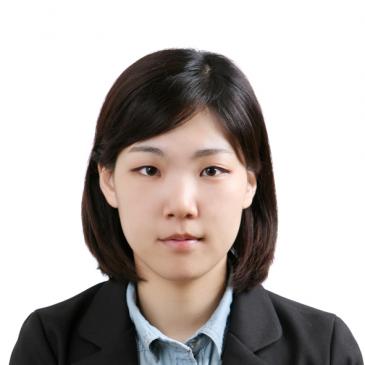 Hye-Jung Park is a PhD candidate in Ethnomusicology at The Ohio State University. Her research explores the circulation of American music and musical "Americanization" in East Asia. Her dissertation research was supported by grants from the Society for American Music and the Mershon Center for International Security Studies. Her research has been presented at the Society for annual conferences of Ethnomusicology, the American Musicological Society, and the Association for Asian Studies.
---

Lectures in Musicology is co-sponsored by The Ohio State University Libraries.
Lectures are held Mondays at 4 p.m. in the 18th Avenue Library, 175 W. 18th Ave. (Music/Dance Library, second floor, room 205). These events are free and open to the public.
Campus visitors, please use either the Tuttle Park Place Garage or the Ohio Union South Garage. All other garages in the vicinity of the 18th Ave. Library are closed to visitors before 4 p.m.