Monday, September 23, 2019 -

4:00pm

to

5:30pm
18th Ave. Library, 175 W. 18th, Room 205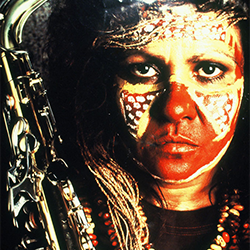 Gabriel Solis, University of Illinois, presents "Blues In the Black Pacific: Afro-Indigenous Alliance, American Empire, and Global Music History."
The standard cartographies of jazz and related forms of mid-century black popular music do not tend to focus on the cities of Townsville and Cairns in North Queensland. Nor, indeed, do the narratives of Indigenous popular music tend to alight on jazz or boogie-woogie. And yet, a turn — spatially and generically — to look at the emergence of a small but vibrant jazz scene among Indigenous Australians and Australian South Sea Islanders offers a distinct, compelling view of global processes in late modernity. Working from both archival and ethnographic sources, this talk offers a perspective on the relationships between African American soldiers stationed in North Queensland and local Indigenous families as a key way of understanding the cosmopolitanism of subaltern subjects. It shows the politics of Black Liberation emerging in intersections beyond the Atlantic, diasporic center; it shows long-standing Indigenous networks of exchange continuing to produce alternative center-periphery relations despite colonial interference. Importantly, a clear understanding of the music of Georgia Lee, Seaman Dan, Wilma Reading, Johnny Nicol, Syvannah Doolan, Shireen Malamoo, and of the communities in which they grew up shows in relief the ways a truly global history of music looks different from a Eurocentric history of musical globalization.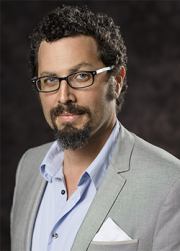 Gabriel Solis is professor of music, African American studies, and anthropology at the University of Illinois, where he also serves as head of the theatre department. He has published on jazz, popular music and Indigenous modernity in Australia and Papua, New Guinea, including the books Monk's Music: Thelonious Monk and History in the Making (University of California Press, 2008) and Thelonious Monk Quartet with John Coltrane at Carnegie Hall (Oxford University Press, 2014), and the volume Musical Improvisation: Art, Education, Society, co-edited with Bruno Nettle (University of Illinois Press, 2009). He is co-editing a special issue of the Journal of the Society for American Music on sound and settler colonialism with Jessica Bissett Perea, which will appear in winter 2019. This talk is drawn from a book currently in process, titled Music and the Black Pacific.
---

This lecture is sponsored by the Global Arts + Humanities Discovery Theme of Migration, Mobility and Immobility and the Department of Comparative Studies. Lectures in Musicology is co-sponsored by The Ohio State University Libraries.
Lectures are held Mondays at 4 p.m. in the 18th Avenue Library, 175 W. 18th Ave. (Music/Dance Library, second floor, room 205). These events are free and open to the public.
Campus visitors, please use either the Tuttle Park Place Garage or the Ohio Union South Garage. All other garages in the vicinity of the 18th Ave. Library are closed to visitors before 4 p.m.