Image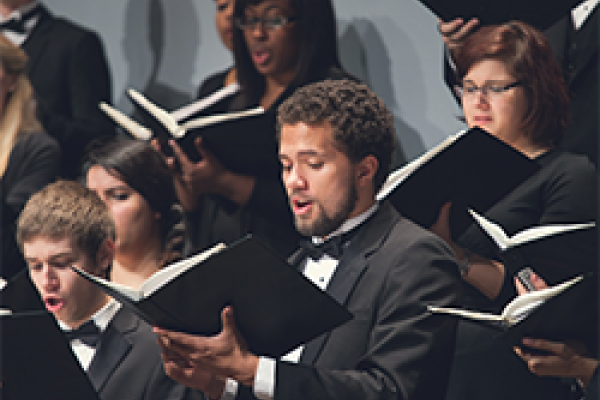 September 29, 2019
All Day
Location
Indianola Presbyterian Church, 1970 Waldeck Ave, Columbus 43201
Description
The Choral Collage is an opportunity to hear all of Ohio State's choirs (University Chorus, Women's Glee Club, Symphonic Choir, Men's Glee Club) in one sitting! This "early in the season" performance gives the choirs an opportunity to share what they are working on over the course of the semester. The concert will take place at Indianola Presbyterian Church.
As part of the Latin American Music Celebration, the Women's Glee Club will perform Matre lo de los Primores by Juana Inés de la Cruz; Jordan Saul, conductor.
---
School of Music ensembles are performing throughout the community while construction to Weigel Hall is underway. We extend our sincerest gratitude to our hosts for this performance.
A new home for the School of Music
The transformative Ohio State Arts District project includes a renovated and expanded School of Music. This new facility is an investment in our future performers, music educators, conductors and scholars. To learn more visit go.osu.edu/artsdistrict.
Events Filters:
---