Thursday, March 21, 2019 - 8:00pm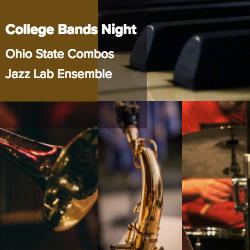 All of the Ohio State Jazz Combos present a wide variety of styles from traditional New Orleans swing to Jazz Fusion and great jazz standards. The Jazz Lab Big Band, led by Michael Smith, performs selections by Thad Jones, Dizzy Gillespie, Thomas "Fats" Waller, Gordon Goodwin, Marcus Miller and Troy Andrews.
This concert is presented as part of the 42nd Annual Jazz Festival. It is free and open to the public. No ticket required.
Livestream broadcast begins at 8 p.m.