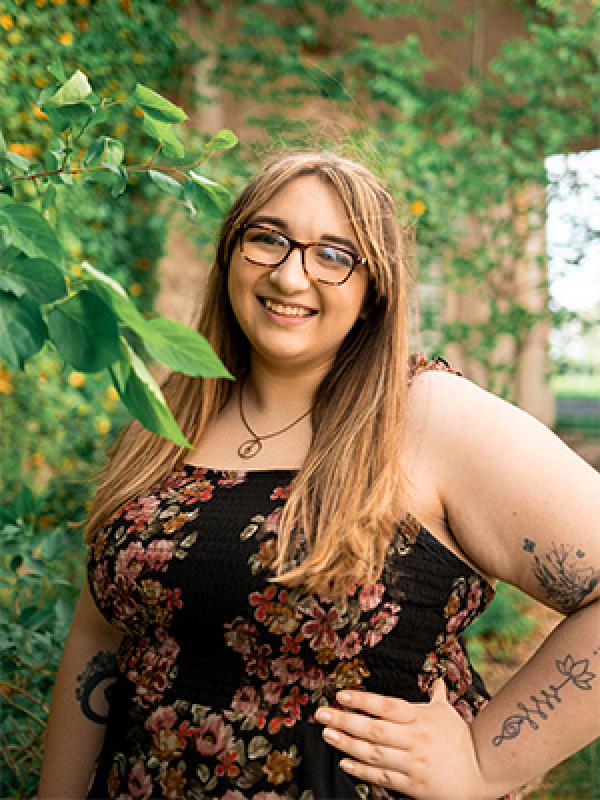 Elizabeth Rockwell
Graduate Associate
She/Her/Hers
Areas of Expertise
Musicology and Ethnomusicology
Percussion
Education
BA, Music, West Virginia University
BA, Women's and Gender Studies, West Virginia University
Liz Rockwell is a graduate teaching associate and PhD student in musicology and ethnomusicology at The Ohio State University. Originally from southwest Pennsylvania, Liz graduated summa cum laude from West Virginia University in 2022 with a Bachelor of Arts in Music and Women's and Gender Studies as well as a minor in world music. At WVU, Liz participated in three undergraduate research programs with projects including a study of the rudimental drumming traditions in France, America and Switzerland, an analysis of Dagara gyil pedagogy, and surveying the symptoms and effects of imposter syndrome in collegiate music students. She performed with a variety of ensembles at WVU, including the percussion ensemble, steel band, symphony orchestra, Taiko ensemble, and wind symphony. Liz was also named an Honors Laureate, Robert F. Munn Library Scholar, and a WVU Foundation Outstanding Senior during her undergraduate studies.
Liz's academic interests include studying the role of social identities in music traditions across the world, as well using applied musicology as a form of community service and engagement. Her previous musicological mentors include Dr. Michael Vercelli (WVU), Dr. Travis Stimeling (WVU), and Professor Mark Stone (Oakland University). At Ohio State she intends to complete graduate minors in Women's, Gender, and Sexuality Studies and Nonprofit Management.
Outside of school, Liz enjoys working as an educator in a variety of ways including as a private music teacher, summer battery instructor at Laurel Highlands High School, and percussion coordinator at Albert Gallatin High School. In her spare time she enjoys reading, watching TV comedies and spending time with her dog.
People Filters: