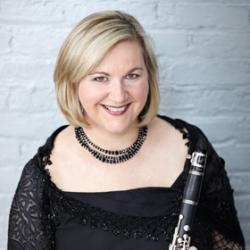 Caroline Hartig, professor of clarinet at The Ohio State University School of Music, was recently selected as president-elect of the International Clarinet Association (ICA).

The ICA membership is composed of professional clarinetists including performers and teachers as well as students and clarinet enthusiasts from around the world. ICA is dedicated to fostering communication and fellowship of clarinetists through the publication of the journal, The Clarinet, producing an annual clarinet festival, ClarinetFest®, and supporting a research library with materials available to all members. The ICA also promotes a variety of endeavors related to the clarinet and clarinet playing worldwide.

Hartig will assume the position as president-elect in September 2014 and her term as president begins in 2016. Her duties as president will include serving as chief executive officer of the ICA and board of directors, chairing and coordinating the International Young Artist Competitions and national chairs, who represent their individual countries.