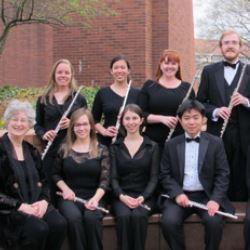 The Ohio State Flute Troupe (pictured)
, a flute choir comprised of the members of the flute studio, presented a program which included the music of School of Music alumni Matthew Saunders and Ladd McIntosh. The group also performed a showcase event featuring the music of Bruce Smith. Sophomore Ann Green was chosen by competition to perform with the Collegiate Flute Choir and senior Luke Shultz performed for legendary French flutist, Maxence Larrieu, as winner of the Master Class Competition.
Professor Katherine Borst Jones conducted the National High School Flute Choir, an honor group, playing music of Thomas Duffy, Nancy Galbraith, Ladd McIntosh and the world premiere of Juba by Valerie Coleman, Changes by Anne McGinty and Murmurations by Ohio State alumnus, Robert Spittal who was in attendance.
Many alumni flutists were involved in the convention as performers, presenters and chairs of committees, including: Meret Bitticks, Marcela DeFaria Casaubon, Rebecca Collaros, Morgann Davis, Ann Fairbanks, Kimberlee Goodman, Danielle Hundley, Ellen Blanchard Huntington, Kristopher Keith, Amy Likar, Nicole Molumby, Lea Pearson, Robert Spittal, Kelly Mollnow Wilson. Katherine Borst Jones serves on the Advisory and Nominating Committees and is chair of the Development Committee. She also judged the quarterfinals of the Young Artist Competition and served on a panel, "The Current State of Practicing."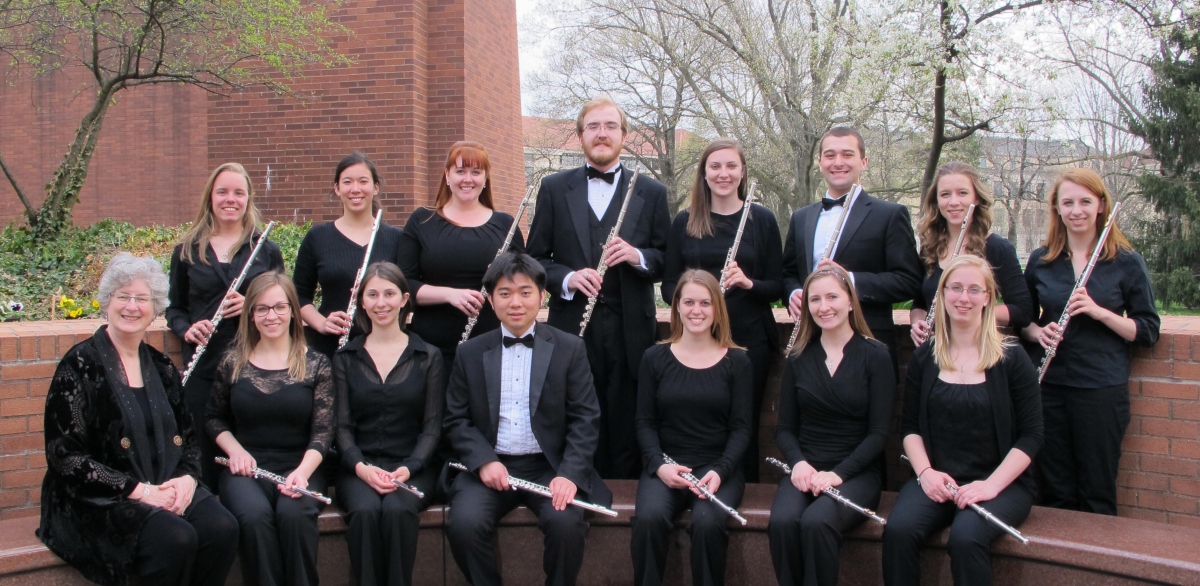 The Ohio State University Flute Troupe, established in 1985 by Katherine Borst Jones, consists of flute majors who are undergraduate and graduate students at the School of Music. The purpose of the group is to explore and expand the literature for flute ensembles of all sizes while learning the skills of chamber music rehearsal, presentation and performance using all the instruments of the flute family. The flute choir instrumentation is varied, using different numbers and combinations of piccolos and flutes in C, alto flutes in G, bass flutes in C and contrabass flute in C. Parts are often doubled or tripled. Known nationally for their high level of performance, the Ohio State Flute Troupe is recognized as one of the top college flute choirs in the nation.