Monday, October 1, 2018 -

4:00pm

to

5:30pm
18th Ave. Library, 175 W. 18th, Room 205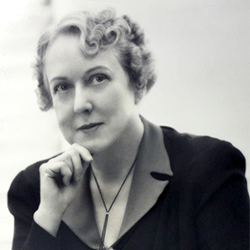 Danielle Fosler-Lussier, Ohio State, presents "Transnationalism Comes Home: UNESCO, USIA, and Women's Advocacy for Music."

When we think about the musical cold war, we tend to think about powerful institutions. The 1950s and '60s saw the development of conspicuous music programs sponsored by government programs, like the United States Information Agency (USIA) — and non-governmental organizations like UNESCO, the United Nations Educational, Scientific and Cultural Organization. Yet these institutions had limited means. The USIA had a tiny music budget, and its operations were hemmed in by regulations and Congressional investigations. UNESCO made lots of recommendations, but had no regulatory force. Most importantly, these institutions were composed of individual actors and constituent groups, who held different (and often competing) agendas. To a striking extent, the ability of UNESCO and the USIA to enact musical transnationalism depended on people working outside those institutions. The scholarly literature on the "state-private network" has focused on ways in which the U.S. government gained legitimacy by using citizen groups as front organizations. This presentation demonstrates that several non-governmental organizations, operated principally by a network of volunteer women, not only amplified the power of Cold War institutions but also shaped the agendas of those institutions.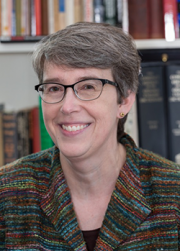 Danielle Fosler-Lussier is professor of Music and affiliated faculty in Women's, Gender and Sexuality Studies at The Ohio State University. She holds a PhD in Music from the University of California, Berkeley. She is the author of Music in America's Cold War Diplomacy, published by the University of California Press in 2015. The book is accompanied by an online database of U.S. cultural presentations from the 1950s to the 1980s. Her latest project is a book in press entitled Music on the Move, a general-interest book that introduces key concepts and repertories about migration and media.

Her research has been supported by fellowships from the National Endowment for the Humanities, the American Council of Learned Societies, the Eisenhower Foundation, the American Musicological Society, and the Mershon Center for International Security Studies.

• Music in America's Cold War Diplomacy
• Online database of U.S. cultural presentations

---

Lectures in Musicology is co-sponsored by The Ohio State University Libraries.
Lectures are held Mondays at 4 p.m. in the 18th Avenue Library, 175 W. 18th Ave. (Music/Dance Library, second floor, room 205). These events are free and open to the public.
Campus visitors, please use either the Tuttle Park Place Garage or the Ohio Union South Garage. All other garages in the vicinity of the 18th Ave. Library are closed to visitors before 4 p.m.