Image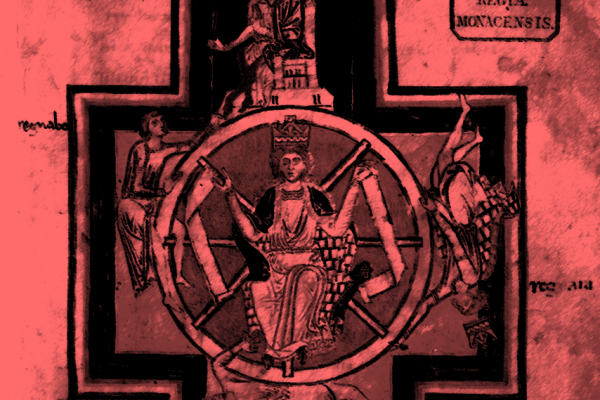 February 25, 2018
All Day
Location
Weigel Auditorium (doors open 45 mins. prior to each performance)
February 25, 2018
All Day
Location
Weigel Auditorium (doors open 45 mins. prior to each performance)
Description
The Choral Studies department at Ohio State will present two performances of Carl Orff's masterpiece, Carmina Burana, led by Maestro Richard Bjella, guest conductor. While this iconic work is frequently performed, it is rarely realized with the visual dimension that Orff originally indicated. For this production, Alex Oliszewski, assistant professor of Theatrical Media Design and Media Devising, will partner with Anna Gawboy, associate professor of Music Theory, to lead the creation of a digital-visual design. In collaboration with the Advanced Computing Center for the Arts and Design (ACCAD), the School of Music choral ensembles include 40 Ohio State guest faculty/staff participants from all disciplines across the university.
The combined choral ensemble of approximately 300 voices will be comprised of four Ohio State choirs and a guest children's choir, the Hilliard Girls' Chorus, of which there are 27 members in grades 3–8. Providing orchestral accompaniment are duo pianists Casey L. Cook and Caroline Hong, and a percussion ensemble. Directors of the Ohio State choirs are Kristina Caswell MacMullen (Symphonic Choir, Women's Glee Club) and Robert J. Ward (Men's Glee Club, University Chorus); Jayne Wenner conducts the Hilliard Girls' Chorus.
What is Carmina Burana? What to expect.
We look forward to welcoming you to this performance. With multiple collaborations and extended university involvement, we are expecting a full house, especially for the 3 p.m. performance.
 
This event is not ticketed and offers general seating. Please plan to arrive early. Doors will open at 2:15 for the 3 p.m. performance and at 6:15 for the 7 p.m.
The concerts are free and open to the public. Directions and parking
We are sorry to say that this production cannot be live-streamed. The projections are a major part of the project; thus the auditorium is dark and the camera angles cannot capture the entire experience. Do join us live, if you can.
Events Filters:
---