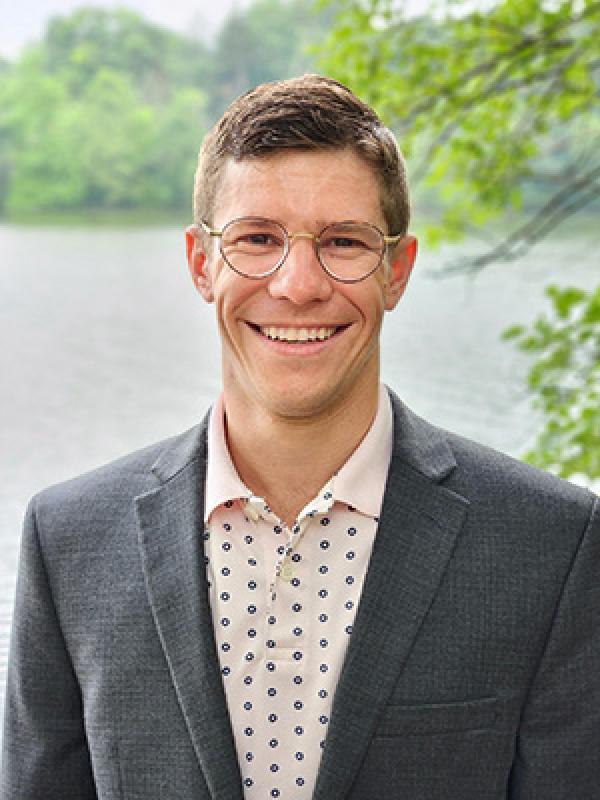 Dallas Carpenter
Associated Faculty, Theory
N440 Timashev Building
1866 College Rd
Columbus, OH 43210
Areas of Expertise
Classical Bass Performance
Music Theory
Education
MA, The Ohio State University, 2023
MM, The Ohio State University, 2021
BM, University of Arizona, 2018
Dallas Carpenter holds a Bachelor of Music degree in bass performance from the University of Arizona and a Master of Music in bass from The Ohio State University. Most recently, he earned a Master of Arts in music theory in 2023.
During his time as a student at Ohio State, Carpenter earned numerous accolades. In 2020 he was recognized as one of the winners of the Ohio State Symphony Orchestra Concerto Competition. In 2022 he was awarded the Ohio State College of Arts and Sciences' Outstanding Graduate Student Teaching Award for his work as a graduate teaching associate in the music theory area.
Outside of playing music, Carpenter enjoys the great outdoors and frequently visits the rivers and lakes of Columbus with his kayak. He also enjoys road running and regularly practices this along the Olentangy Trail.
People Filters: