January 12, 2023
Join the School of Music at OMEA
Image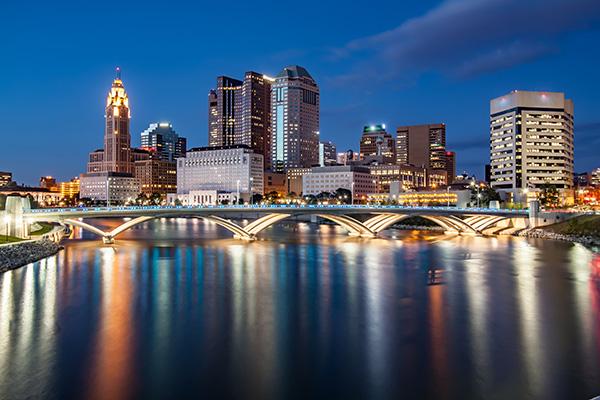 Description
Ohio Music Education Association (OMEA)
Professional Development Conference
Columbus, OH 
Feb. 2 – 4, 2023
---
We look forward to seeing our fellow Buckeyes in Columbus!
Music Education alumni were sent an email with the invitation to our special alumni reception on campus. RSVP needed. If you did not receive the email, please contact Tanya Sparks at sparks.348@osu.edu for information.
VISIT OUR BOOTH
Be sure to visit us at booth #521. Learn about our spring and summer outreach programs for middle and high school musicians, String Teacher Workshop, admissions information for your high school juniors and seniors, and more.
---
Performance
The Ohio State University Symphonic Band
FRIDAY, FEB. 3 •  9:30–10:30 a.m.
Greater Columbus Convention Center
Union Station Ballroom
Scott A. Jones, conductor
The Early Interval, guest artists
View the digital Concert program.
---
Sessions and Research Posters

Thursday, Feb. 2
To roll the flute, or not to roll?
A Basic Bag of Tricks for non-flutist directors
Katherine Borst Jones
12:30–1:30 p.m.  •  Hyatt Hotel (HY) Morrow
Trumpet Trouble Shooting: 
Solutions to Common Challenges for Young Trumpet Players
Ted Clark
2–3 p.m.  •  HY Fayette

Friday, Feb. 3
Move It! 
Exploring musical concepts through popular music
Jayne Wenner, Sue Casto
8–9 a.m. •  Convention Center (CC) A210–211
RESEARCH POSTERS  •  12 p.m.
Repertoire Selection Bias: An Analysis of Ohio High School Band Directors' Required Piece Selections for OMEA Large Group Adjudicated Event
Nicholas Riley, The Ohio State University
Responses to COVID–19: Case Studies from the Ohio Urban Eight
David Hedgecoth (Columbus) and Margaret Young (Lima), The Ohio State University
Repetitions and Variations of Song During the First Three Years of Life:
How Eva Learned to Sing
Eugenia Costa-Giomi and Florencia Ontiveros, The Ohio State University

Saturday, Feb. 4
Mentoring the Next Generation: 
A Clinic for Cooperating Teachers
David Hedgecoth, Diane Ballard, Marc Parulekar, Mark Sholl
11 a.m.–12 p.m.  •  HY Harrison
Authentic Folk Songs and Dances of Croatia and Serbia
for Upper Elementary/Middle School
Jayne Wenner
11 a.m.–12 p.m.  •  CC A210–211
Teach Music, Not Notes!
Strategies to Engage Students in the Art and Techniques of Interpretation
Mark Rudoff
11 a.m.–12 p.m.  •  HY Marion
---