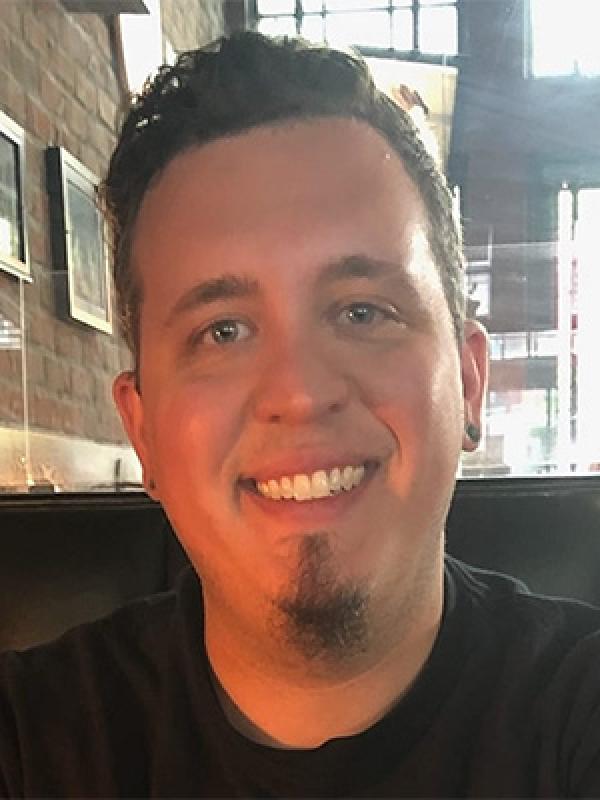 Nicholas Riley
Graduate Associate
Areas of Expertise
Instrumental Music Education
Pageantry Arts Show Design and Adjudication
Education
Bachelor of Music in Music Education - Capital University
Nick Riley is pursuing a Master of Arts in Music Education at The Ohio State University where he is a graduate teaching associate, instructing instrumental techniques courses and supervising student teachers in the field. Nick earned his Bachelor of Music in Music Education in 2011 from Capital University, where his teachers included James Swearingen, Jim Dowdy, Dr. Barry E. Kopetz and Bob Breithaupt.
Prior to pursuing graduate studies full-time, Nick was the director of bands for Liberty Center Local Schools in northwest Ohio from 2012–2021. Under his direction, the bands at Liberty Center doubled their enrollment and were noted for their performance excellence.
Nick is heavily involved in the pageantry arts as a director, instructor, composer/arranger and adjudicator. He is the ensemble director, program coordinator and front ensemble instructor of ConneXus, the PIW (Percussion Independent World) indoor drumline that he co-founded in 2012. ConneXus is a WGI (Winter Guard International) World Championships Finalist and a WGI Regional Champion. Nick is an active composer/arranger for marching bands, winter winds, drum corps and indoor drumline, having composed over 600 works for nearly 60 different ensembles since 2007. Nick is the percussion composer/arranger for the Gran Banda Drum & Bugle Corps of Medellin (Colombia, South America) in addition to his national clientele. Specializing in music general effect and percussion performance, Nick has adjudicated local and championship-level contests in eight different states since 2012. He is passionate about the positive influence that the pageantry arts can have on instrumental music education.
A native of Centerville, Ohio, Nick currently resides near Bexley in central Ohio. His professional affiliations include OMEA (Ohio Music Education Association), NAfME (National Association for Music Education), PAS (Percussive Arts Society), CSJA (Central States Judges Association) and PFCJ (Pennsylvania Federation of Content Judges). He holds endorsements from Vic Firth, Inc. and Black Swamp Percussion.
People Filters: