Image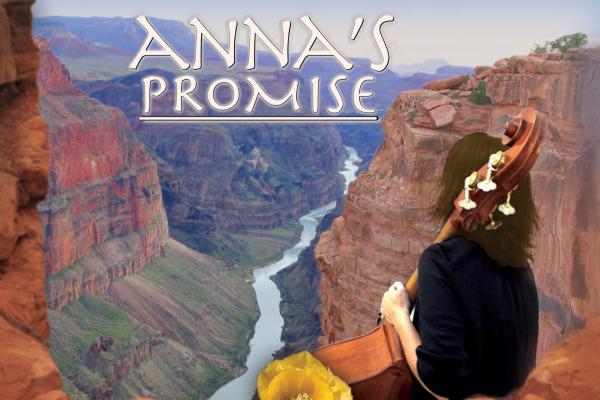 October 3, 2022
8:00PM - 9:30PM
Location
Weigel Auditorium
Date Range
Add to Calendar
2022-10-03 20:00:00
2022-10-03 21:30:00
Faculty and Guest Series: Barry Green, double bass
A combined concert featuring Barry Green, professor of double bass, with a doctoral recital by Malik Khalfani conducting a 26-piece chamber orchestra. The concert will begin with two commissioned world premieres performed by the 10-piece Buckeye Basses Ensemble — "Hustle and Bustle," a double bass quartet by Cooper Wood, and "Fanfare Festivo" by the celebrated English composer David Heyes, written to honor the autumn 2022 opening of the School of Music at Ohio State. The concert also features the third and final episode of inspirational multimedia stories called Anna's Promise, narrated by Mary Tarbell-Green and performed by Barry Green. The story takes place in a Los Angeles Conservatory of Music and the Grand Canyon, where Anna is fulfilling the promise she made to her Tai Chi teacher, Master Chen — that she would pass along his love and inspiration of music to future generations. Music by Argentine composer Andrés Martín; text by Alan Scofield. The concert is free and open to the public. Access a digital Concert program before, during or after the concert. No paper programs will be distributed. All events are subject to change. GETTING HERE While the new building for Theatre, Film and Media Arts remains under construction, the North side of the Timashev Music Building remains closed.  Park in the Ohio Union South Garage (open to visitors 24/7), walk North along College Rd. to enter the South doors of the Timashev Music Building. The Timashev Recital Hall is located on the ground floor, at the far north end of the building. Driving and Parking Instructions 
Weigel Auditorium
OSU ASC Drupal 8
ascwebservices@osu.edu
America/New_York
public
Date Range
Add to Calendar
2022-10-03 20:00:00
2022-10-03 21:30:00
Faculty and Guest Series: Barry Green, double bass
A combined concert featuring Barry Green, professor of double bass, with a doctoral recital by Malik Khalfani conducting a 26-piece chamber orchestra. The concert will begin with two commissioned world premieres performed by the 10-piece Buckeye Basses Ensemble — "Hustle and Bustle," a double bass quartet by Cooper Wood, and "Fanfare Festivo" by the celebrated English composer David Heyes, written to honor the autumn 2022 opening of the School of Music at Ohio State. The concert also features the third and final episode of inspirational multimedia stories called Anna's Promise, narrated by Mary Tarbell-Green and performed by Barry Green. The story takes place in a Los Angeles Conservatory of Music and the Grand Canyon, where Anna is fulfilling the promise she made to her Tai Chi teacher, Master Chen — that she would pass along his love and inspiration of music to future generations. Music by Argentine composer Andrés Martín; text by Alan Scofield. The concert is free and open to the public. Access a digital Concert program before, during or after the concert. No paper programs will be distributed. All events are subject to change. GETTING HERE While the new building for Theatre, Film and Media Arts remains under construction, the North side of the Timashev Music Building remains closed.  Park in the Ohio Union South Garage (open to visitors 24/7), walk North along College Rd. to enter the South doors of the Timashev Music Building. The Timashev Recital Hall is located on the ground floor, at the far north end of the building. Driving and Parking Instructions 
Weigel Auditorium
School of Music
music@osu.edu
America/New_York
public
Description
A combined concert featuring Barry Green, professor of double bass, with a doctoral recital by Malik Khalfani conducting a 26-piece chamber orchestra.
The concert will begin with two commissioned world premieres performed by the 10-piece Buckeye Basses Ensemble — "Hustle and Bustle," a double bass quartet by Cooper Wood, and "Fanfare Festivo" by the celebrated English composer David Heyes, written to honor the autumn 2022 opening of the School of Music at Ohio State.
The concert also features the third and final episode of inspirational multimedia stories called Anna's Promise, narrated by Mary Tarbell-Green and performed by Barry Green.
The story takes place in a Los Angeles Conservatory of Music and the Grand Canyon, where Anna is fulfilling the promise she made to her Tai Chi teacher, Master Chen — that she would pass along his love and inspiration of music to future generations. Music by Argentine composer Andrés Martín; text by Alan Scofield.
The concert is free and open to the public.
Access a digital Concert program before, during or after the concert. No paper programs will be distributed.
All events are subject to change.
---
GETTING HERE
While the new building for Theatre, Film and Media Arts remains under construction, the North side of the Timashev Music Building remains closed. 
Park in the Ohio Union South Garage (open to visitors 24/7), walk North along College Rd. to enter the South doors of the Timashev Music Building.
The Timashev Recital Hall is located on the ground floor, at the far north end of the building.
Events Filters:
---