Tuesday, March 5, 2019 - 8:00pm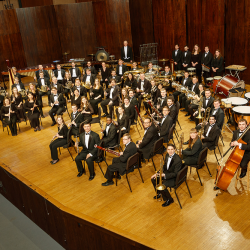 Student chamber ensembles perform works by Eric Ewazen, Kyle Krause, Maurice Whitney, David Maslanka and John Stevens in the first half of the program. Wind Symphony presents works of J. S. Bach, Joel Puckett and Joseph Willcox Jenkins. Katherine Borst Jones, professor of flute, is the featured soloist in Puckett's three-movement work, The Shadow of Sirius.
Ewazen's Roaring Fork, Movement I. Whitewater Rapids (Maroon Creek) — The Diavola Quintet: Alex Goad, flute; Hilary Hobbs, oboe; Gaby Valladares, clarinet; Anna Dorey, horn; Maxwell Zywica, bassoon. Krause's Mångata — percussionists Amelia DuPlain, Hannah Moore, Clay Schneider, Lucas Fox. Whitney's Roulade — Logan Howe, Mikey Blaha, Noah Wise, Nathan Murta, clarinets.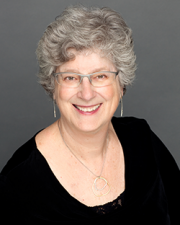 Maslanka's Broken Heart: Meditation on the chorale melody "Der du bist drei in Einigkeit," from Recitation Book for Saxophone Quartet — Hyperion Quartet: Frankie Wantuch, Michael Weintraub, Nick Young, Scott Snyder. Stevens' Benediction — Sean O'Brien and Alexander Gonzalez, euphoniums and Austin Crumrine and Bennett Deshotels, tubas.
Bach's Fantasia and Fugue in C minor, arr. Edward Elgar, transcribed by Ryan Nowlin, is conducted by DMA student Alexander Gonzalez; Puckett's The Shadow of Sirius features Katherine Borst Jones, flute soloist. Jenkins' American Overture for Band concludes the program. Russel C. Mikkelson, conductor.
This event is free and open to the public.