Image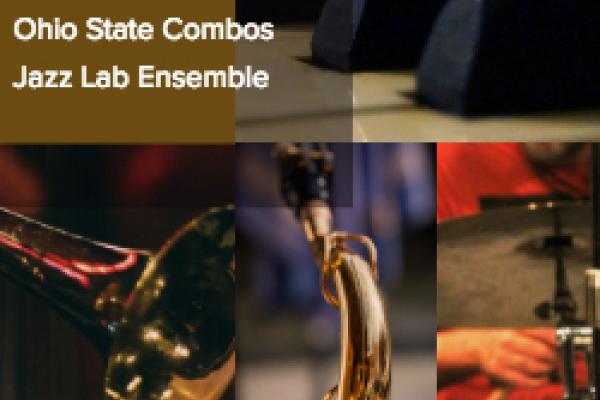 February 18, 2019
All Day
Location
Weigel Auditorium
Description
"Echoes of Harlem…and Chicago: A Centenary Celebration of the Negro Renaissance"
---
The Jazz Lab Big Band, under the direction of Mike Smith, will play music associated with many of the most important musicians and composers from the era, including iconic names such as Duke Ellington, Ella Fitzgerald and Cab Calloway, as well as some names that deserve to be more widely known, such as Sissle and Blake, James P. Johnson and James Reese Europe.
Selections include Take the "A" Train, celebrating Duke Ellington; St. Louis Blues, celebrating W. C. Handy and James Reese Europe; I'm Just Wild About Harry, celebrating Noble Sissle and Eubie Blake; Charleston, celebrating James P. Johnson; King Porter Stomp, celebrating Jelly Roll Morton and Fletcher Henderson; Potato Head Blues, celebrating Louis Armstrong; Chant of the Weed, celebrating Don Redman; Harlem Air Shaft, celebrating Ellington's sidemen; Ain't Misbehavin,' celebrating Fats Waller; Minnie the Moocher, celebrating Cab Calloway and The Cotton Club; A Tisket, A Tasket, celebrating Ella Fitzgerald; Rockin' in Rhythm, celebrating The Duke and the spirit of jazz in Harlem.
In addition to celebrating the great music of the Negro Renaissance, the concert will be a collaborative performance, featuring dancers choreographed by Quianna Simpson under the mentorship of Suzan Bradford, artistic director and general manager of the Lincoln Theatre; Ohio State's New Orleans/Traditional Swing combo, directed by
Jim Masters
; a pre-concert lecture by Ohio State Professor Emeritus
Ted McDaniel
; and readings of some of the great writers of the era such as Langston Hughes, Joel A. Rogers and Fenton Johnson.
The pre-concert lecture will begin at 7:45, with the concert beginning at 8 p.m.
This concert is free and open to the public. No ticket required.
Livestream broacast begins at 7:45 p.m.
Events Filters:
---