May 19, 2023
Jeremy Smith joins Theory faculty
Image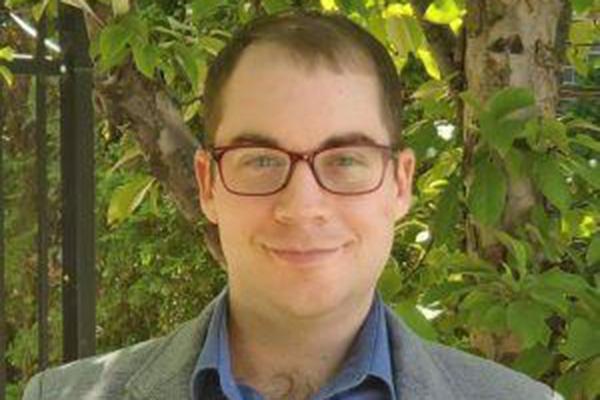 Description
Following a national search, the School of Music is pleased to announce the hire of Jeremy W. Smith as Assistant Professor of Theory.
Dr. Smith's primary research concerns the theory and analysis of electronic dance music (EDM). His recent work focuses on "continuous processes," i.e., the continuous changing of musical parameters, such as glissandi, accelerations and filter sweeps. Smith considers the formal, textural and aesthetic functions of continuous processes and describes how EDM creators use them to communicate with their listeners. He is also interested in the analysis of video-game music and the semiotics of music in multimedia. 

Smith's research on EDM and video game music aligns with an exciting new emphasis on contemporary practice in the School of Music. His use of aural and visual analysis, spectrographic analysis, score- and DAW-based transcriptions, and interviews with producers models a rich mixed-methods approach to examining music-theoretical questions. Smith's inclusive, research-informed approach to teaching and learning design will strengthen our core undergraduate music theory curricula and continue Ohio State's tradition of innovative music theory pedagogy.

Anna Gawboy, Associate Professor
Area Head of Theory
Jeremy W. Smith has published articles in Music Theory Online, the Journal of Sound and Music in Games, and has a forthcoming article in Twentieth Century Music. He has contributed a book chapter to The Evolution of Electronic Dance Music, and has presented his research at annual meetings of the Society for Music Theory, Society for American Music, Music Theory Society of the Mid-Atlantic, Music Theory Society of New York State, and the North American Conference on Video Game Music. Smith has also authored a music theory workbook and instructor guide for the Salvation Army Bands of Canada and Bermuda Territory. 
Smith is an accomplished low brass performer, composer and arranger. As first baritone player, he toured internationally and released recordings with the Canadian Staff Band of the Salvation Army. He has also played euphonium with the Twin Cities Brass Band based in Minneapolis, Minnesota, and various brass ensembles in Columbus, Ohio. Smith holds a Bachelor of Education, a Bachelor of Music Education, and a Master of Arts in music theory from the University of Toronto. His PhD dissertation on "The Salience, Shapes, and Functions of Continuous Processes in Electronic Dance Music" was advised by Sumath Gopinath at the University of Minnesota. Dr. Smith has previously held visiting faculty and lecturer appointments at The Ohio State University, the University of Louisville, Maryville University, and Arizona State University. 
---