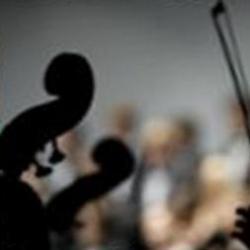 Four student instrumentalists and a student composer who have been selected by competition will be featured with The Ohio State University Symphony Orchestra on the annual gala Concerto Concert to be presented Friday, March 4 at 8 p.m. in Weigel Auditorium.
Student soloists are Leah Anderson, violin; Ann Green, flute; Erik Malmer, bassoon and Jeanmarie Strawbridge, piano. Composition student James D. MacDonald's new work, Shift for Orchestra, is presented in its World Premiere performance.
Marshall Haddock, conductor; Antoine T. Clark, guest conductor. This event is free and open to the public.
---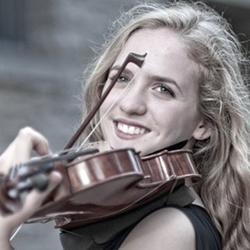 Leah Anderson • Havanaise, op. 83, Camille Saint-Saëns • Ms. Anderson is a third-year undergraduate student majoring in violin performance under the tutelage of Kia-Hui Tan. During her violin career she has served as principal second violin in the Cincinnati Junior Strings Orchestra, the Cincinnati Symphony Youth Orchestra and The Ohio State University Symphony Orchestra. She has also participated in numerous summer music festivals including the Jacobs School of Music String Academy, Interlochen, Soundfest Chamber Music and Quartet Institute, and Catskill High Peaks Music Festival, where she was able to study with renowned musicians. Anderson has competed extensively and has won numerous awards, which entitled her to perform as a soloist with the Northern Kentucky University Summer Orchestra, the College Conservatory of Music Encore Advanced Chamber Orchestra and the Clermont Philharmonic Orchestra. She is a fan of chamber music, having served as first violin in Quartetto Grigio for three semesters and is currently participating in a cello quintet at Ohio State. In addition to violin performance, Ms. Anderson is also majoring in molecular genetics and currently contributing to lab research under Dr. Mark Seeger. She is planning to pursue a PhD in genetics following her undergraduate studies while continuing her passion of making music.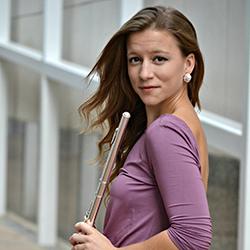 Ann Green • Concerto for Flute and Orchestra, op. 39, I. Moderato, Lowell Liebermann • Ms. Green is a junior at Ohio State where she studies with Professor Katherine Borst Jones. Green is principal of the Ohio State Wind Symphony and has served as principal flute and piccolo with the Ohio State Symphony Orchestra. In 2014 and 2015 she placed third in the Central Ohio Flute Association's Collegiate Division Competition. She was a participant in the 2014 National Flute Association Collegiate Flute Choir and the 2012 NFA High School Flute Choir. Ann has performed in master classes for Jim Walker, Demarre McGill, Amy Porter, Alexa Still, Laurna McGhee and Jeff Zook. Ms. Green is a native of Chicago, Illinois.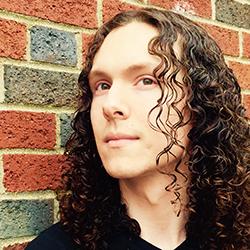 James D. MacDonald III • Shift for Orchestra • MacDonald is a second-year master's student in music composition. His works have been performed on the Composer's Workshop recitals at The Ohio State University, the Capital University NOW Festival, Capital University Honors Recital Hour and recitals of his own. He has composed works for chamber ensembles, voice, multi-channel fixed-media, soloist and electronics, and jazz ensembles. He received his Bachelor of Music from Capital University where he studied under Tony Zilincik, Dr. Dina Lentsner, Dr. Rocky Reuter, Stan Smith, and Dr. Vera Stanojevic. He is currently a student of Dr. Thomas Wells.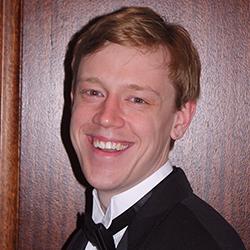 Erik Malmer • Bassoon Concerto in Bb Major, K. 191, I. Allegro, Wolfgang A. Mozart • A native of Houston, Texas, Malmer has been playing the bassoon since age 12. He is currently pursuing a Master of Music in bassoon performance at The Ohio State University where he studies with Karen Pierson. He completed his bachelor's degree at the University of Houston under the tutelage of Elise Wagner and Cheryl Huddleston. An avid orchestral musician, he has completed a one-year position as principal bassoonist of the Baton Rouge Symphony, as well as having performed with the Symphony of Southeast Texas and the Brazosport Symphony Orchestra. Malmer has also participated in numerous summer music festivals including the Texas Music Festival, Orchestral Institute of Napa Valley, Symphony Orchestra Academy of the Pacific, Sewanee Summer Music Festival, and Madeline Island Chamber Music Camp.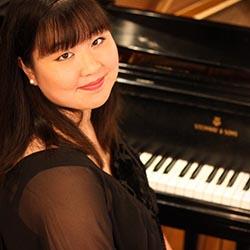 Jeanmarie Strawbridge • Piano Concerto No. 3 in C Minor, op. 37, I. Allegro con brio, Ludwig van Beethoven • Ms. Strawbridge is currently pursuing dual master's degrees in piano performance and piano pedagogy at The Ohio State University. She graduated with honors from the University of Wisconsin-Milwaukee with a Bachelor of Fine Arts in piano performance. Ms. Strawbridge has studied with Steven Glaser, Maria Staeblein, Elena Abend, Judit Jaimes and Jeffry Peterson. She has also had the privilege of working with internationally acclaimed pianist Stephen Hough, as well as Renato Premezzi and Michael Baron. A native of Milwaukee, she currently resides in Columbus with her husband Johnathan.