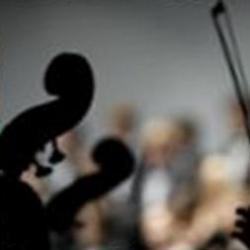 Seven student soloists and a student composer who have been selected by competition will be featured with The Ohio State University Symphony Orchestra on the annual gala Concerto Concert to be presented Wednesday, Jan. 31, 2018 at 8 p.m. in Weigel Auditorium.
The School of Music Undergraduate and Master's Student Concerto Competition was held December 7 in Weigel. The faculty judges wish to express their highest commendations to the outstanding 15 competitors and congratulate the seven soloists selected to perform, as well as DMA student composer Shuo Shen whose work, "The Cabin in the Rain Forest—A Symphony Movement" will have its world premiere performance.
Valeriya Nedviga, violin • Introduction et Rondo Capriccioso, Camille Saint-Saëns

Thomas Petrushka, bass • "Il lacerato spirito" from Simon Boccanegra, Giuseppe Verdi

Michael Rueda, oboe • Oboe Concerto (I, III), Eugene Goossens

Caitlyn Trevor, cello • Cello Concerto in D Minor (I), Édouard Lalo

Lin Ye, piano • Piano Concerto No. 1 in Eb Major (I), Franz Liszt

Matthew Zatko, bass • "Hai gia vinta la causa...Vedro mentr'io sospiro" from Le Nozze di Figaro, W. A. Mozart

Samantha Zelnik, oboe • Oboe Concerto in C Major (I), F. J. Haydn

Shuo Shen, DMA composition • World Premiere of "The Cabin in the Rain Forest–A Symphony Movement"
David E. Becker, conductor; DMA students Tyler W. Robertson (Shen) and Dara Gillis (Haydn), guest conductors.
This event is free and open to the public. No ticket required.