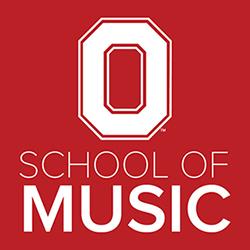 The Ohio State University School of Music is pleased to announce the appointments of Miriam Burns, visiting professor and director of orchestra studies, and Dr. Robert H. Bode, visiting professor and associate director of choral studies.
Originally from Westerville, Ohio, Miriam Burns attended Ohio State as an early admission violin major while still in high school. She holds BM and MM degrees in violin performance, a Professional Studies certificate and MM in orchestra conducting from Mannes College of Music, and holds an artist diploma in orchestral conducting from Yale University.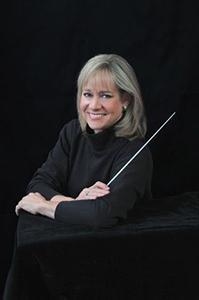 She currently serves as conductor for the Tysons McLean Orchestra in Virginia; Orchestra of the Redeemer in New York City, and engages in many guest conducting projects around the country. From 1999-2007 she served as one of the cover conductors with the New York Philharmonic.

Miriam Burns has enjoyed a successful career as a professional conductor and violinist. She possesses a deep love of teaching and a commitment to musical artistry, which she is excited to share with the students of the Ohio State University Symphony Orchestra.
— Russel Mikkelson, director of bands; area head, conducting and ensembles

In Miriam Burns, the Ohio State Symphony has a leader with long experience as music director of a handful of prominent regional orchestras. This is huge for our students, getting to learn professional orchestral standards and practices from an artist with demonstrated success in the field.
— Mark Rudoff, associate professor, cello; area head, strings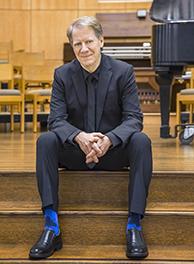 Robert Bode joins the choral faculty at Ohio State as visiting professor and associate director of Choral Studies. He comes to Ohio State from the University of Missouri-Kansas City where, in 2010, he was named the Raymond Neevel Endowed Chair of Choral Music. Prior to UMKC, Bode served on the faculty at Whitman College (WA), where he was awarded the Thomas E. Howells Award for Excellence in Teaching and the Alma Meisnest Endowed Chair in the Humanities. 

Bode received his doctorate in conducting from the Cincinnati College Conservatory of Music and his bachelor's and master's degrees from the University of Texas. He is the Artistic Director of Choral Arts Northwest, a semi-professional chamber chorus in Seattle, WA. In the spring of 2010, Bode and Choral Arts NW received the Margaret Hillis Award for Choral Excellence, presented by Chorus America.
Ohio State is fortunate to have the opportunity to invite Robert Bode to our faculty. Dr. Bode is an insightful musician and a seasoned professional conductor and pedagogue. With great anticipation I look forward to his sharing his talents with our students, faculty, and campus community.
— Robert Ward, director of choral studies