Sunday, November 10, 2019 - 7:00pm
Holy Trinity Lutheran Church, 2001 Northwest Blvd. 43212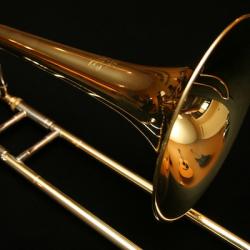 Graduate and undergraduate students of Sterling Tanner, lecturer of trombone, present a recital at Holy Trinity Lutheran Church, performing selections for trombone solo or trombone and piano by Richard Lieb, Kazimierz Serocki, Alexandre Guilmant, Carl Maria von Weber, Launy Grøndahl, César Franck, Ralph Vaughan Williams, Joseph Jongen and David Fetter.
C. J. McGhee, Peter Gooch, David York, Jacob Smith, Jake Pauley, Wayne Rickert, Parker Baird, Jay Sandlin and Jeremy Smith, trombonists; Wei-Yi Sun, Josh Brodbeck, Liguang Zhou, Ashley Zhang, Sunghwan Kim, Mary Richardson and Jiung Yoon, collaborative pianists.
This concert is free and open to the public. No ticket required.
---
School of Music ensembles are performing throughout the community while construction to Weigel Hall is underway. We extend our sincerest gratitude to our hosts for this performance.

A new home for the School of Music
The transformative Ohio State Arts District project includes a renovated and expanded School of Music. This new facility is an investment in our future performers, music educators, conductors and scholars. To learn more, visit go.osu.edu/artsdistrict.