Wednesday, November 15, 2017 - 8:00pm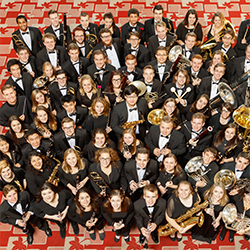 Featuring music connected to human conflict and the human spirit. Works by Samuel Barber, Ronald LoPresti, Darius Milhaud, David Biedenbender, Brian Balmages and Dwayne Milburn. Scott A. Jones, conductor; Todd Fessler (MM), conductor; Joseph Carver (PhD), conductor.
This concert is free and open to the public. No ticket required.
Live stream broadcast begins 7:30 p.m.