Monday, February 19, 2018 - 8:00pm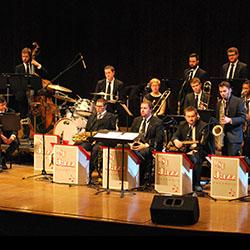 This concert will predominantly feature the big band music of Thad Jones as he wrote for the Thad Jones/Mel Lewis Orchestra. Also on the program will be original material from the legacies of Gene Walker and Hank Marr, former OSU jazz faculty members. James Masters, director.
This concert is free and open to the public. No ticket required.