Image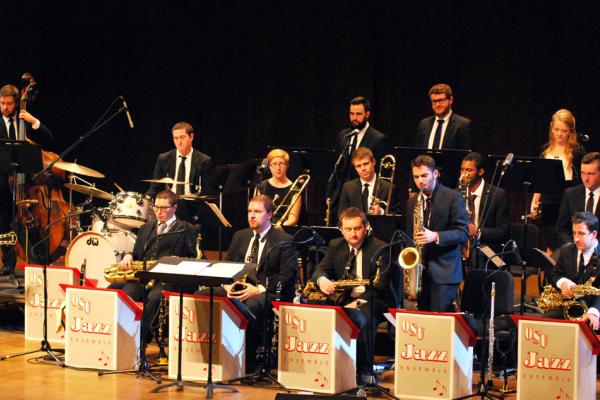 September 29, 2017
All Day
Location
Weigel Auditorium
Description
Join us for an evening of big band music performed by the Jazz Workshop Ensemble, directed by Mike Smith; the Jazz Lab Ensemble, directed by Jim Masters; and the Ohio State University Jazz Ensemble with director Kris Keith.
Jazz Workshop Ensemble playlist includes Things Ain't What They Used To Be, Mercer Ellington/Mark Taylor; Too Close For Comfort, Bock/Holofcener/Weiss, arr. Dave Wolpe; Big Dipper, Thad Jones; Woodyn' You, Dizzy Gillespie/arr. Mike Tomaro. Jazz Lab Ensemble selections are You Gotta' Try, Sammy Nestico; Moanin,' Bobby Timmons/arr. Mark Taylor; Nica's Dream, Horace Silver/arr. Frank Mantooth; Filthy McNasty, Horace Silver/arr. John LaBarbara. The Ohio State University Jazz Ensemble performance features the music of Stevie Wonder; with guest artists Anthony Stanco, Ohio State professor of jazz trumpet and jazz composition; and local singer/songwriter Jared Mahone, solo artist and member of the HooDoo Soul Band.
This concert is free and open to the public. No ticket required.
Live stream broadcast begins at 8 p.m.
Events Filters:
---