Thursday, October 4, 2018 - 8:00pm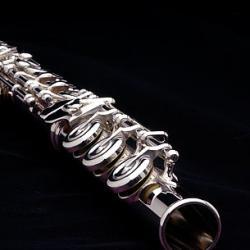 The ensemble presents its first concert of the year. Katherine Borst Jones, professor of flute, is featured as soloist in Phillip Sparke's Concertino Classico for flute and wind band; David Hedgecoth, conductor. Additional repertoire includes Night on Fire, John Mackey; Dance of the Jesters, Tchaikovsky/Cramer; Festive Dances, Robert Thurston. Eric Whitacre's October is led by guest conductor, Joe Carver.
This program is free and open to the public. No ticket required.