Tuesday, December 1, 2020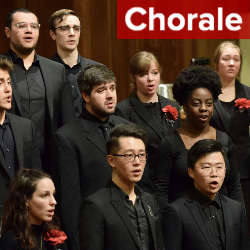 Erika Lloyd — Cells, Planets
Robert Bode, conductor
Lloyd is the lead songstress for the experimental indie-pop band, Little Grey Girlfriend. The text of Cells, Planets is about the connection between us and the "cells of the celestial sky."

---

The Ohio State Chorale will create four virtual choir performances this semester. These performances will feature the Chorale and will highlight artistic collaborations with artists and dancers from the Ohio State community.
Watch for performances to appear on the School of Music YouTube channel shortly after the release date.