Monday, November 23, 2020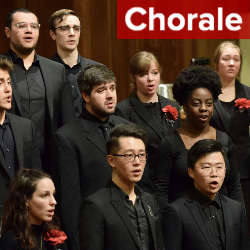 Michael McGlynn — Dúlamán
Robert Bode, conductor
Dúlamán is inspired by Irish music. Texts such as this were sung by people as they gathered seaweed from the barren west coast of Ireland. The seaweed was then laid on the land, and eventually this land was used for planting crops.
---

The Ohio State Chorale will create four virtual choir performances this semester. These performances will feature the Chorale and will highlight artistic collaborations with artists and dancers from the Ohio State community.
Watch for the performances to appear on the School of Music YouTube channel shortly after the release date.