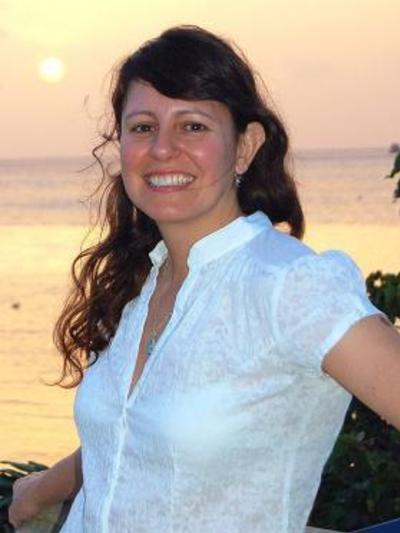 Michelle Wibbelsman
Associate Professor of Latin American Indigenous Cultures
281 Hagerty Hall
1775 College Rd
Columbus, OH
43210
Areas of Expertise
Ethnomusicology
South American Indigenous Cultures
Ethnographic Studies
Education
PhD, Cultural Anthropology, University of Illinois at Urbana-Champaign, 2004
MA, Latin American Studies, The University of Texas at Austin, 1997
BA, Plan II Honors and BA, French, The University of Texas at Austin, 1991
Diploma of Studies Centre Expérimental d'Étude de la Civilisation Française – Section Universitaire Annuelle, Sorbonne--Paris IV, 1990
Michelle Wibbelsman is Associate Professor of Latin American Indigenous Cultures, Ethnographic Studies and Ethnomusicology in the Department of Spanish and Portuguese at The Ohio State University. She holds courtesy faculty appointments in the School of Music and the Department of Anthropology. Originally from Ecuador, Wibbelsman specializes in the expressive culture of indigenous peoples of the Andean highlands. Her work in Andean Ecuador since 1995 has focused on symbolic and semiotic analytical approaches to indigenous performance, ritual practices and politics. She is the author of Ritual Encounters: Otavalan Modern and Mythic Community (Urbana: University of Illinois Press, 2009), a critical ethnography that engages topics of Otavalan religion and ritual; musical expression; public festivals; history, myth and memory; performance and politics; aesthetics and power; intra- and inter-ethnic conflict; ritual violence; and transnational migration. She is Faculty Curator of the Andean and Amazonian Cultural Artifact Collection at Ohio State and Director of the Ohio State Andean Music Ensemble. She is also Lead Co-PI of the K'acha Willaykuna Andean and Amazonian Indigenous Arts and Humanities Collaboration under a university-wide Global Arts + Humanities Discovery Theme. Her current research centers on indigenous transnational migration, diaspora and cosmopolitanism. She is currently working on a book-length manuscript on musical diversity among Otavalan worldwide diaspora communities.
Select list of publications

Books
Ritual Encounters: Otavalan Modern and Mythic Community, Ethnographic Series: Interpretations of Culture in the New Millennium. Urbana: University of Illinois Press, 2009.
Encuentros rituales: la comunidad mítica y moderna de los otavalos. (Spanish translation of Ritual Encounters, 2009). Columbus: AlterNativas E-Book Series, 2015. ISBN: 978-1-941373-03-3
Articles and Chapters in Edited Volumes
"K'acha willaykuna: mensajes con belleza" in Revista de Crítica Literaria Latinoamericana Special Issue: Literaturas indígenas de Abiayala/América Latina. Autumn 2020, 91(1): 177–200.
"Northern Andean Cosmology and Otavalan Hip Hop" in The Andean World, edited by Kathleen Fine-Dare and Linda Seligmann. Routledge, 2019.
"Gender Performativity and Indigenous Conceptions of Duality in the Inti Raymi-Jatun Puncha Festivals of Cotacachi, Ecuador" in The Routledge Companion to Gender, Sex and Pop Culture in Latin America, edited by Frederick Aldama. Routledge, 2018.
Andean and Amazonian Material Culture and Performance Traditions as Sites of Indigenous Knowledges and Memory in TRANSMODERNITY: Journal of Peripheral Cultural Production of the Luso-Hispanic World Special Issue: Indigenous Knowledges and Sites of Indigenous Memory. Spring 2017 (7:1)
"Otavalan Transnational Music Making: The Andean Music Scene in Japan" in Made in Latin America. Studies in Popular Music, edited by Christian Spencer and Julio Mendívil. Routledge Global Popular Music Series. Routledge Press, 2016.
"Purijkuna Otavalan Transnational Migrants: Indigenous Global Mobility and the Politics of Destination" in ALTER/NATIVAS Latin American Cultural Studies Journal Special Issue: New Approaches to Transnational Migration and Cultural Change. Autumn 2016 (7) http://alternativas.osu.edu/en/issues/autumn-7-2016/essays#/wibbelsman.html
"La pugna de los aciales: Batallas rituales y el papel de la violencia en el contexto del Inti Raymi, Cotacachi, Ecuador" in Sarance No. 34, Winter 2015.
"Encuentros rituales—Las danzas del Inti Raymi en Cotacachi y Otavalo, Ecuador" in Sarance No. 33, pp. 26–36, Summer 2015.
"The Way of Sorrows: Performance, Experience and the Moral Society in Northern Ecuador" in Performativity, Power, and the Poetics of Being: Soundscapes from the Americas, edited by Donna Buchanan. Ashgate Press, August 2014.
"Encuentros: Dances of the Inti Raymi in Cotacachi, Ecuador" in Latin American Music Review 2005, 26(2):189–220.
"Otavaleños at the Crossroads: Physical and Metaphysical Coordinates of an Indigenous World" in JLAA (Journal of Latin American Anthropology) 2005, 10 (1): 151–185.
People Filters: