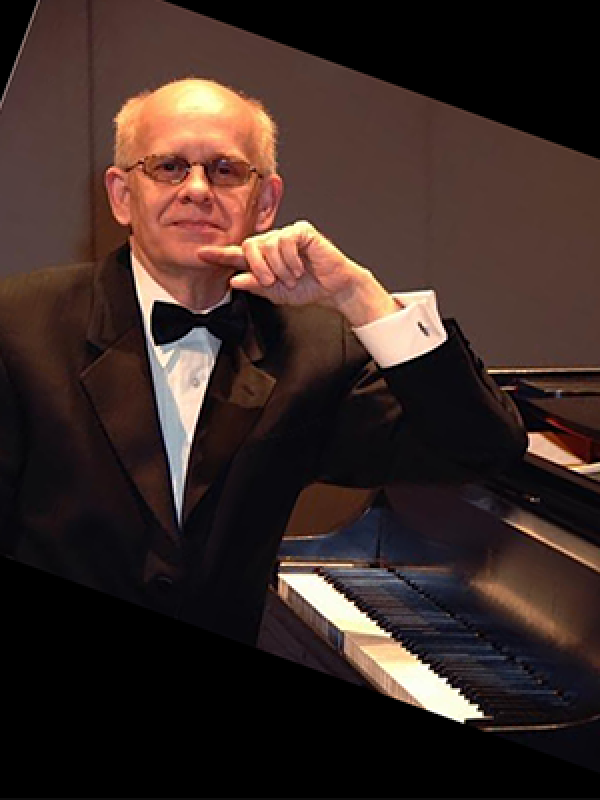 Thomas Wells
Professor of Composition; Area Head of Integrative Studies
N344 Timashev Building
1866 College Rd
Columbus, OH 43210
Education
DMA, University of Texas at Austin
Thomas Wells, professor of composition and area head of Integrative Studies at the Ohio State School of Music, holds the DMA degree from The University of Texas at Austin. His teachers include Karlheinz Stockhausen, Kent Kennan and Hunter Johnson. His compositions have been performed by major orchestras in the United States, and his computer music compositions have been performed internationally. He has received grants from the National Endowment of the Arts, Ohio Arts Council, Pennsylvania Arts Council and the Texas Commission for the Arts; he was also recipient of the 1990 Governor's Award for Outstanding Individual Artist in the State of Ohio. His music spans a range of styles and genres, from tangos and ragtime music to oratorios as well as chamber, orchestral and electroacoustic music.

He is active in faculty governance at The Ohio State University, having served in the University Senate for many years as Chair of Faculty Council and currently as Chair of the Steering Committee of the University Senate.

His reviews and articles have appeared in The Journal of Music Theory, Journal of the Audio Engineering Society, and Computer Music Journal. He was co-chair of the 1984 American Society of University Composers Festival Conference, the 1989 International Computer Music Conference, and the 2013 Society of Composers, Inc. National Conference. His music has been recorded on CRI and other labels, and his book, The Technique of Electronic Music, is published by MacMillan. He served as president of the Society of Composers, Inc. from 2002 to 2013, and was the Composition Chair for the College Music Society 2015 National Conference.

Recent performances of his works include …what the night said, for four pianos, sixteen hands and electroacoustic sound, commissioned by the Royal Conservatoire of Scotland and performed there in March 2015; and A Festive Overture for Wind Symphony, performed at the Investiture of Ohio State President Michael Drake in March 2015.
People Filters: