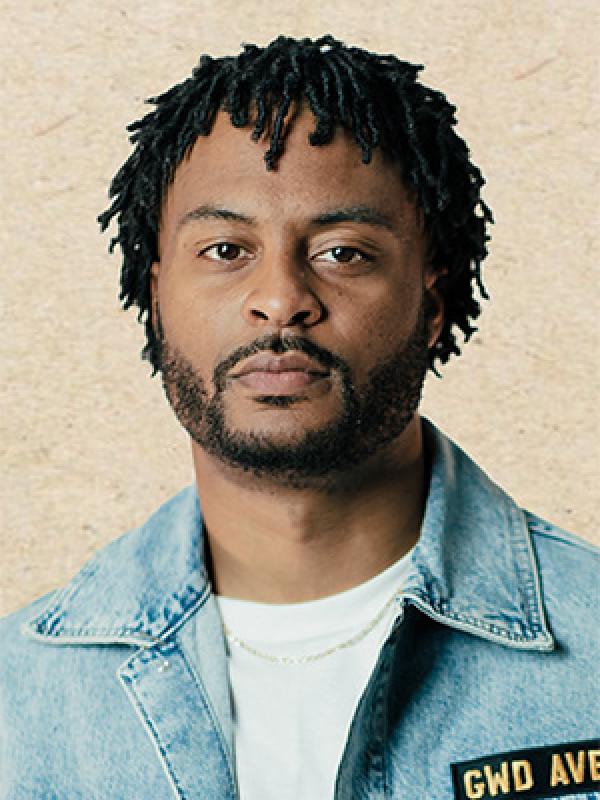 Stevie "Dr. View" Johnson
Assistant Professor of Creative Practice in Popular Music
N468 Timashev Building
1866 College Rd
Columbus, OH 43210
Areas of Expertise
Hip Hop Studies
Race, Class and Gender in Popular Culture
Race and Sound Studies
DJ Performance and Production-Based Studies
Education
PhD, Higher Education Administration, University of Oklahoma
Master of Education, Higher Education Administration-Student Affairs, Univ. of Oklahoma
Bachelor of Science, Health and Exercises Science, University of Oklahoma
Stevie "Dr. View" Johnson is the Assistant Professor of Creative Practice in Popular Music at The Ohio State University. DJ, producer, educator and community organizer, Dr. View is the sonic spirit of Black Wall Street embodied. The Tulsa-based producer and DJ is a southern, soulful, sampled-based beat maker and songwriter who utilizes sound to educate and liberate community through music and stories. Inspired by the likes of Big K.R.I.T., Bobbi Humphrey, Dr. Dre, The Dream, Quincy Jones, Missy Elliott and DJ Mr. Rogers, Dr. View got his name not only from his PhD, but from his southern roots in Longview, Texas. 
Dr. View received his PhD in Higher Education Administration from the University of Oklahoma in 2019. His dissertation, entitled Curriculum of the Mind: A BlackCrit, Narrative Inquiry Hip Hop Album on Anti-Blackness and Freedom for Black Male Collegians at historically white institutions, received the 2019 Bobby Wright Dissertation of the Year Award for the Association for the Study of Higher Education (ASHE). This was the first time a hip hop dissertation or non-traditional dissertation ever received the award. 
Dr. View is the founder and executive producer of Fire in Little Africa, a multimedia hip hop project that consisted of four components: a 21-track hip hop album which was signed to Motown Records, an award-winning documentary, podcast and curriculum inspired by Black Wall Street, and the 100-year acknowledgment of the 1921 Tulsa Race Massacre. The project, featuring 60 artists from the state of Oklahoma, was released in May 2021 and accumulated over 7 million streams across all digital streaming platforms. 
In addition, Dr. View is the 2023 Nasir Jones Hip Hop Fellow at Harvard University, which is named after iconic hip hop legend and artist, Nas. The Nasir Jones Fellowship program funds scholars and artists who demonstrate exceptional scholarship and creativity in the arts in connection with hip hop, seeking projects that represent individual creative and/or intellectually rigorous contributions to hip hop and its discourse through personal projects. Lastly, Dr. View is the 2023 Women's and Gender Studies Center for Social Justice Activist-in-Residence at the University of Oklahoma.
For more information visit Dr. View's Spotify | Apple Music | Tidal | YouTube | Soundcloud | Website | Instagram 
People Filters: