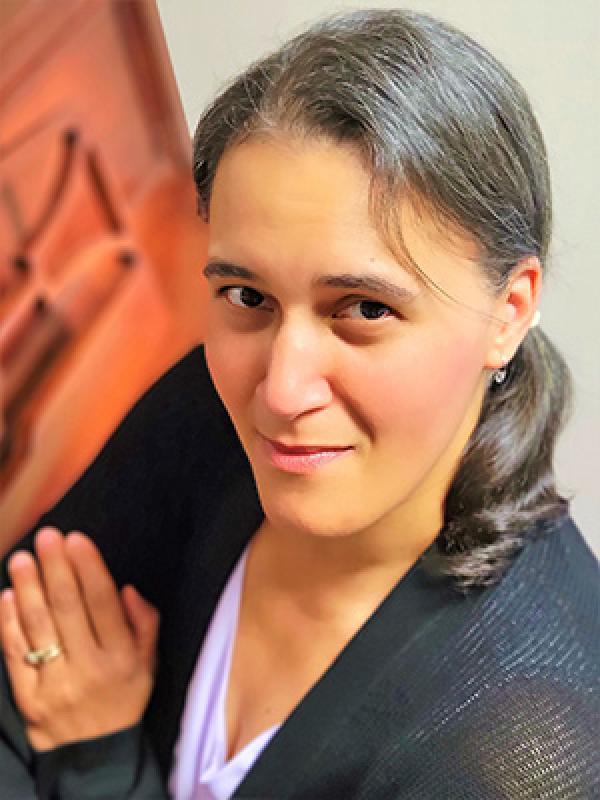 Helen Allen
Associated Faculty, Voice
N380 Timashev Building
1866 College Rd
Columbus, OH 43210
Areas of Expertise
Voice
Vocal Pedagogy
Singing Health
French, German and Italian Lyric Diction
Education
DMA, Vocal Performance, The Ohio State University, 2013
Singing Health Specialization, The Ohio State University, 2013
MM, Vocal Performance, The Ohio State University, 2001
BM (magna cum laude), The Ohio State University, 1998
Lyric coloratura soprano Helen Allen, a native of Yellow Springs, Ohio is a graduate of The Ohio State University, where she earned a BM, MM and DMA in vocal performance with a Singing Health Specialization. A finalist for the Metropolitan Opera National Council Auditions, where she received the Encouragement Award, Dr. Allen has worked with such noted artists as Shirlee Emmons, Warren Jones, Lawrence Brownlee, Håkan Hagegård, Mark Rucker, Robin Rice and Martina Arroyo. Some of her title roles include those in Die Zauberflöte, Mavra, Gianni Schicchi, La Cenerentola, Don Giovanni, and Fidelio. She has appeared with Columbus Light Opera, Opera Columbus Outreach, Westerville Symphony Orchestra, Central Ohio Symphony Orchestra, and Southeastern Ohio Symphony Orchestra. She has appeared as a soloist in such works as Messiah, Poulenc's Gloria, Laud to the Nativity, Carmina Burana, Benedicite, A German Requiem, Bach's Mass in B Minor, and Vitier's Misa Cubana. 
Most recently, Allen was a guest artist on Purdue University's Inaugural Concert (2022), premiering Songs for Karen, a new song cycle for soprano by composer and professor, Allen McCullough. In an effort to bring Spanish and Iberian art song repertoire to the forefront, Dr. Allen was chosen to perform on the International Day of Latin American and Iberian Art Song Global Concert (2021). Prior to this, she appeared as Madame Herz in Mozart's opera Der Schauspieldirektor with Westerville Symphony Orchestra (2020). Helen Allen has received awards for her participation in both state and national competitions and enjoys adjudicating competitions for young singers as well as being a member/participant of the National Association of Teachers of Singing. Her students have gone on to win major opera competitions and perform in leading programs like Seagle Music Colony (Seagle Music Festival), Opera Theater of Lucca, Central City Opera, Shreveport Opera, Lyric Opera of Chicago, Santa Fe Opera, and the Metropolitan Opera.
In her free time, Helen Allen volunteers as the director of Grace Notes Choral Ensemble at The Learning Tree Homeschool Cooperative in Reynoldsburg, Ohio. She joined the faculty of the Ohio State School of Music after 21 years on the voice faculty at Otterbein University. She resides in Columbus, Ohio with her husband and four children.
People Filters: