Jazz Meets the Classics
Saturday, November 9 • 8 am-10 pm and Sunday, November 10 • 10 am-6 pm
Celebrate the clarinet and its repertoire with associate professor of clarinet Caroline Hartig, Eddie Daniels, and special guests, as well as Ohio State students and alumni. The festival will feature performances, master classes, clinics and vendors; it is open to clarinetists of all abilities, 7th grade and up, with activities for advanced college and high school students, professionals and clarinet enthusiasts.
Including a Gala Concert featuring Eddie Daniels, Caroline Hartig and The Ohio State Jazz Ensemble, directed by Ted McDaniel.
Clarinet Spectacular 2013 Special Guest Artists
Jackie Bretz Eichhorn, Denison University and Mount Nazarene University
Bruce Curlette, Cedarville University
Michele Gingras, Miami University of Ohio
Adrienne Marshall, Ohio Christian University
Hild Peersen, Otterbein College
Rebecca Rischin, Ohio University
David Thomas, principal clarinet, Columbus Symphony Orchestra
Gail Zugger, Capital University
---
Many thanks to our sponsors:
Bill Morris Clarinet Fund, Buffet, and Vandoren
---
Registration Information
Registration for Clarinet Spectacular 2013 is now closed. We will not be accepting walk-in registrations for this conference. Tickets are available for purchase for the Eddie Daniels Gala Concert on Saturday, November 9 at 8 p.m. in Weigel Auditorium. Please visit the Event page for more information.
All attendees, including Ohio State students, faculty, and staff must complete the online registration by Friday, October 25 at midnight. Walk-in registrations cannot be accepted. No exceptions.
Clarinet Spectacular Fee
The Ohio State University accepts cash, check, or money order. Checks and money orders should be made payable to The Ohio State University with "Clarinet Spectacular" printed on the memo line along with the participant's name. Registration fee includes the Gala Concert with Eddie Daniels.
$40 - Early Bird registration fee*
$50 - fee at the door
FREE to current Ohio State University students, faculty, and staff +
*The Early Bird registration fee for the general public and for Ohio State alumni must be postmarked by Friday, October 25. Early Bird fees should be mailed to:
Clarinet Spectacular
The Ohio State University School of Music
ATTN Outreach Registrar
110 Weigel Hall
1866 N. College Rd.
Columbus, OH 43210
+ Please note that current students, faculty, or staff members will be required to show their BuckID at check-in to receive free admission. Failure to show your BuckID will require you to pay $50 "at the door" admission price.
---
Artists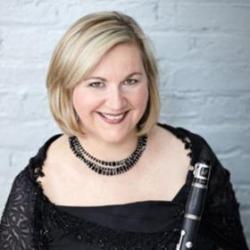 Caroline Hartig is the associate professor of clarinet at The Ohio State University. An acclaimed clarinet soloist and recording artist, she has performed throughout the United States, Europe, and Asia. She has appeared as a guest artist for the International Clarinet Association and has been heard on National Public Radio's Morning Edition. An advocate for contemporary music, she has premiered works by leading composers including Pulitzer-Prize winners William Bolcom and Donald Martino and can be heard on the compact disc Dancing Solo featuring the clarinet works of composer Libby Larsen. Additionally Hartig is heard on the compact disc Clarinet Brilliante honored as a "Critics' Choice" by the American Record Guide and Clarinet Brilliante II praised by ARG noting, "The playing is mastery itself...Hartig's latest CD Chalumeau is comprised of contemporary unaccompanied benchmark solo clarinet works including Bolcom's Chalumeau premiered by Hartig in Tokyo, Japan. In addition to an active solo and recording career, Dr. Hartig is in demand as a master teacher and clinician and has been a guest clinician at the International Midwest Band and Orchestra Conference. She is an artist/faculty for Clarinetopia, and the Centro Studi Carlo della Giacoma in Todi, Italy.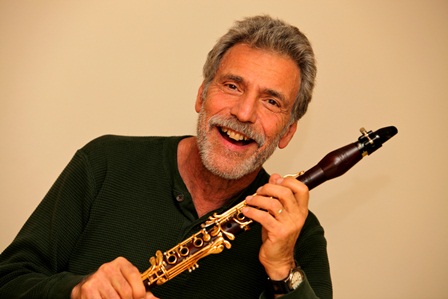 Headliner Eddie Daniels, born in October 1941, is a prolific American musician. Though he is best-known as a jazz clarinet player, he has also played alto and tenor saxophones, as well as classical music, on the clarinet. Daniels was born in New York City to a Jewish family. He was raised in the Brighton Beach neighborhood of Brooklyn in NYC. He became interested in jazz as a teenager when he was impressed by the musicians accompanying singers, such as Frank Sinatra, on recordings. Eddie's first instrument was the alto saxophone, and by the age of 15 he had played at the Newport Jazz Festival youth competition. By the time he entered college, he was also playing clarinet. Daniels has toured and recorded with a variety of bands, small groups and orchestras, and appeared on television many times. Since the 1980s he has focused mainly on the clarinet. In 1989 he won a Grammy Award for playing on the Roger Kellaway arrangement of Memos from Paradise. Eddie Daniels has played with Thad Jones, and most recently has been featured as a guest artist with Gordon Goodwin's Big Phat Band, on the album Swingin' For The Fences, the first album by the band. He featured in Goodwin's arrangement of Mozart's Symphony No. 40 in G minor on XXL, and on the Big Phat Band's album The Phat Pack on "Under The Wire." Headliner concert information and ticket prices.
---
Accommodations
Clarinet Spectacular participants are responsible for finding their own housing for the duration of the event. The following hotels are suggested for School of Music visitors. Guest may ask for the university rate.
---
Directions and Parking
Driving directions and parking information for guests of the School of Music
---
Contact
For registration questions not answered here, please contact the School of Music outreach registrar at musicoutreach@osu.edu.
To contact the Clarinet Spectacular director, Dr. Caroline Hartig, email hartig.15@osu.edu or call (614) 292-8969.
---
[pdf] indicates a .pdf file. If you need these files in a more accessible format, please contact us.