Wednesday, February 24, 2021 - 4:00pm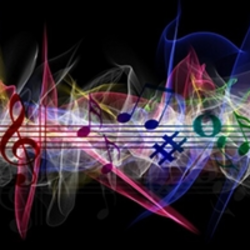 How can movement and moving images take on musical characteristics? How do moving images reveal or disguise musical processes? School of Music faculty and graduate students explore these questions with a range of creative and scholarly responses that involve research into audiovisual perception, the generation of new audiovisual compositions and analyses of performance, multimedia and interactive technology.
Panel — Associate Professor Anna Gawboy, Theory, Andrew Aycoth, DMA Composition student, Samantha Burgess, Master of Arts student, Amelia Duplain, Master of Music student, Ben Shaheen, DMA Percussion student.
Visualizing Music is presented in partnership with Hybrid Arts Lab, a multi-venue learning lab that experiments with how art is imagined, made, viewed and understood within physical and digital spaces.
Registrants will receive a confirmation email with a Zoom link.
If you require an accommodation such as live captioning or interpretation to participate in this webinar, please contact Clara Davison at davison.102@osu.edu or 614-688-1214. Requests made two weeks before an event will generally allow us to provide seamless access, but the university will make every effort to meet all requests.