Image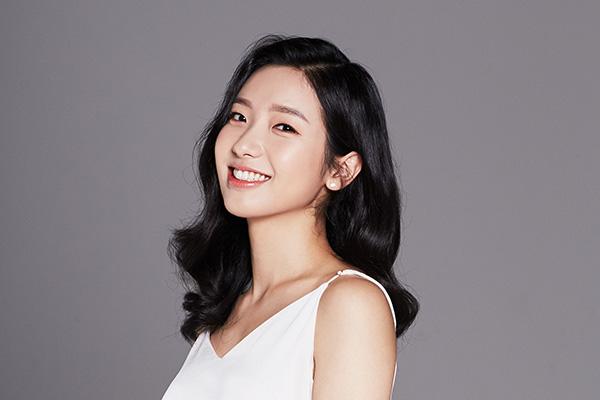 October 11, 2022
5:00PM - 6:00PM
Location
Timashev Recital Hall, 1900 College
Date Range
Add to Calendar
2022-10-11 17:00:00
2022-10-11 18:00:00
Rush Hour Series: A Celebration of Franz Liszt's 211th Birthday
Presented by the Franz Liszt International Piano Festival and Competition 2020 Winner Ji-Hyang Gwak, and competition director, Caroline Hong Franz Liszt (1811–1886) — Reminiscences de "Norma" (oper von Bellini) Caroline Hong Carl Vine — Resolve (2021) Haydn — Piano Sonata in E minor, Hob. XVI: 34 Ravel — Miroirs Scriabin — Preludes Op. 11 Nos. 1, 4, 6, 11, 14 Liszt — Hungarian Rhapsody No. 10 Ji-Hyang Gwak A prizewinner of numerous competitions, pianist Ji-Hyang Gwak has garnered international praise for her versatility, energy and technical mastery. As a performing solo artist, chamber musician and pedagogue, she made appearances across the United States, in Czechoslovakia, England, France, Germany, Italy, Spain, Japan and Korea. Gwak is the top prize winner of the Sicily International Piano Competition, Seattle International Piano Competition, Franz Liszt International Piano Competition–Ohio, High Point University Piano Competition and the Michigan MTNA Young Artist Piano Competition. At the 2021 Lyon International Music Competition in France, she won third prize and received a concert engagement from the Association Frédéric Chopin à Lyon. Gwak holds a Bachelor of Music in piano performance, summa cum laude from Seoul National University, and a Master of Music in piano performance and literature from the Eastman School of Music. She completed her Specialist degree under the tutelage of Christopher Harding at the University of Michigan, where she earned a Doctoral of Musical Arts degree in piano performance in 2020. Access a digital Concert program before, during or after the performance. No paper programs will be distributed. All events are subject to change. GETTING HERE While the new building for Theatre, Film and Media Arts remains under construction, the North side of the Timashev Music Building remains closed.  Park in the Ohio Union South Garage (open to visitors 24/7), walk North along College Rd. to enter the South doors of the Timashev Music Building. The Timashev Recital Hall is located on the ground floor, at the far north end of the building. Driving and Parking Instructions 
Timashev Recital Hall, 1900 College
OSU ASC Drupal 8
ascwebservices@osu.edu
America/New_York
public
Date Range
Add to Calendar
2022-10-11 17:00:00
2022-10-11 18:00:00
Rush Hour Series: A Celebration of Franz Liszt's 211th Birthday
Presented by the Franz Liszt International Piano Festival and Competition 2020 Winner Ji-Hyang Gwak, and competition director, Caroline Hong Franz Liszt (1811–1886) — Reminiscences de "Norma" (oper von Bellini) Caroline Hong Carl Vine — Resolve (2021) Haydn — Piano Sonata in E minor, Hob. XVI: 34 Ravel — Miroirs Scriabin — Preludes Op. 11 Nos. 1, 4, 6, 11, 14 Liszt — Hungarian Rhapsody No. 10 Ji-Hyang Gwak A prizewinner of numerous competitions, pianist Ji-Hyang Gwak has garnered international praise for her versatility, energy and technical mastery. As a performing solo artist, chamber musician and pedagogue, she made appearances across the United States, in Czechoslovakia, England, France, Germany, Italy, Spain, Japan and Korea. Gwak is the top prize winner of the Sicily International Piano Competition, Seattle International Piano Competition, Franz Liszt International Piano Competition–Ohio, High Point University Piano Competition and the Michigan MTNA Young Artist Piano Competition. At the 2021 Lyon International Music Competition in France, she won third prize and received a concert engagement from the Association Frédéric Chopin à Lyon. Gwak holds a Bachelor of Music in piano performance, summa cum laude from Seoul National University, and a Master of Music in piano performance and literature from the Eastman School of Music. She completed her Specialist degree under the tutelage of Christopher Harding at the University of Michigan, where she earned a Doctoral of Musical Arts degree in piano performance in 2020. Access a digital Concert program before, during or after the performance. No paper programs will be distributed. All events are subject to change. GETTING HERE While the new building for Theatre, Film and Media Arts remains under construction, the North side of the Timashev Music Building remains closed.  Park in the Ohio Union South Garage (open to visitors 24/7), walk North along College Rd. to enter the South doors of the Timashev Music Building. The Timashev Recital Hall is located on the ground floor, at the far north end of the building. Driving and Parking Instructions 
Timashev Recital Hall, 1900 College
School of Music
music@osu.edu
America/New_York
public
Description
Presented by the Franz Liszt International Piano Festival and Competition 2020 Winner Ji-Hyang Gwak, and competition director, Caroline Hong
Franz Liszt (1811–1886) — Reminiscences de "Norma" (oper von Bellini)
Carl Vine — Resolve (2021)
Haydn — Piano Sonata in E minor, Hob. XVI: 34
Ravel — Miroirs
Scriabin — Preludes Op. 11 Nos. 1, 4, 6, 11, 14
Liszt — Hungarian Rhapsody No. 10
Ji-Hyang Gwak
A prizewinner of numerous competitions, pianist Ji-Hyang Gwak has garnered international praise for her versatility, energy and technical mastery. As a performing solo artist, chamber musician and pedagogue, she made appearances across the United States, in Czechoslovakia, England, France, Germany, Italy, Spain, Japan and Korea. Gwak is the top prize winner of the Sicily International Piano Competition, Seattle International Piano Competition, Franz Liszt International Piano Competition–Ohio, High Point University Piano Competition and the Michigan MTNA Young Artist Piano Competition. At the 2021 Lyon International Music Competition in France, she won third prize and received a concert engagement from the Association Frédéric Chopin à Lyon.
Gwak holds a Bachelor of Music in piano performance, summa cum laude from Seoul National University, and a Master of Music in piano performance and literature from the Eastman School of Music. She completed her Specialist degree under the tutelage of Christopher Harding at the University of Michigan, where she earned a Doctoral of Musical Arts degree in piano performance in 2020.
Access a digital Concert program before, during or after the performance. No paper programs will be distributed.
All events are subject to change.
---
GETTING HERE
While the new building for Theatre, Film and Media Arts remains under construction, the North side of the Timashev Music Building remains closed. 
Park in the Ohio Union South Garage (open to visitors 24/7), walk North along College Rd. to enter the South doors of the Timashev Music Building.
The Timashev Recital Hall is located on the ground floor, at the far north end of the building.
Events Filters:
---