Monday, October 29, 2018 - 8:00pm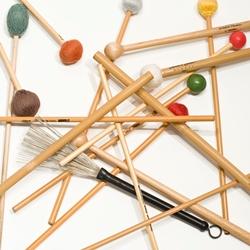 The ensemble kicks off its 2018–2019 season with an evening of diverse works featuring a wide array of percussive instruments, from traditional concert percussion (xylophone, marimba, timpani, snare drum) to the unique and unusual (car brake drums, clock coils, metal wash tub).
Featured on the program:

Suite, Lou Harrison
No Exit, Lynn Glassock
Opening Remarks, Jeff Smith
Eight Inventions, Miloslav Kabeláč
Trios, Oszkár Balázs
Thank You, Ivan Trevino
Sky Ghost, Russell Hartenberger
Tin Play, Per Andreasson
The Ohio State University Percussion Ensemble
Susan Powell, director
Ben Shaheen and Ashley Summerlin, assistant directors
This concert is free and open to the public. No ticket required.