Monday, October 8, 2018 -

4:00pm

to

5:30pm
18th Ave. Library, 175 W. 18th, Room 205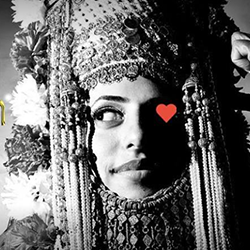 Michal Raizen, assistant professor of comparative literature at Ohio Wesleyan University, presents "Blasting the Heritage Corner: Arab-Jewish Slam Poetry and the Performance of Resistance in Israel." This lecture is co-sponsored by the Department of Near Eastern Languages and Cultures.

As a contemporary turn of phrase in the Israeli lexicon, hafla simply denotes a party with Middle Eastern flair. Beyond the seeming simplicity of this current usage, there exists an initiative among Arab-Jewish poets, activists and musicians to repurpose the term as an intervention into the epistemological frameworks that pit "high" canonical art against popular "low" art. Spearheaded by Adi Keissar, the artistic conglomeration known as Ars Poetica constitutes a prime example of such an intervention. A double-entendre, the name refers to both Horace's renowned poetic treatise and to the Arabic term ars (pimp) which came to be used as a racial slur for Mizra?i men. In the context of Ars Poetica, the word hafla has come to signify a loud, proud and profane reclamation of Arab-Jewish culture. When asked about the rowdy nature of Ars Poetica events, Keissar noted: "Mizrahi culture is loud and passionate. As such […] its poetry should be a hafla — a party" (Ramakrishna). In his poem "The State of Ashkenaz," Roy Hassan, a prominent member of the group, echoes Keissar's sentiments: "I am Haflah/I am Honor/I am lazy/I am everything that was never here before/when everything was white…/…I am an Ars" (ibid). In short, the term hafla has become a placeholder for a new line of cultural poetics characterized by a radical reclamation of the vernacular as a repository for political and artistic vision. This talk will explore the ways in which the Ars Poetica hafla — a musical and poetic event akin to slam poetry — serves as a site of resistance, a distinct storytelling space in which Arab-Jewish music and poetry can escape its heritage corners.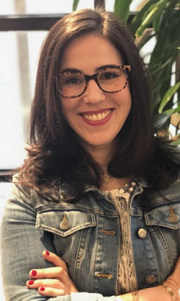 Michal Raizen received her PhD in Comparative Literature with a sub-specialty in Ethnomusicology from the University of Texas at Austin in 2014. Her current book project, Ecstatic Feedback: The All-Stars of Arabic Song and the Literary Acoustic, explores a burgeoning literary and cinematic phenomenon characterized by a sustained thematic emphasis on the great twentieth-century performers of Arabic song and their artistic legacies. Ecstatic Feedback looks at how writing — broadly conceived as prose, poetry, essays, graphic narratives and cine-writing — engages the affective purview of a cadre of musicians that effectively scripted a dynamic socio-cultural interface from the mid-twentieth century to the present day.

---

Lectures in Musicology is co-sponsored by The Ohio State University Libraries.
Lectures are held Mondays at 4 p.m. in the 18th Avenue Library, 175 W. 18th Ave. (Music/Dance Library, second floor, room 205). These events are free and open to the public.
Campus visitors, please use either the Tuttle Park Place Garage or the Ohio Union South Garage. All other garages in the vicinity of the 18th Ave. Library are closed to visitors before 4 p.m.