Monday, September 24, 2018 -

4:00pm

to

5:30pm
18th Ave. Library, 175 W. 18th, Room 205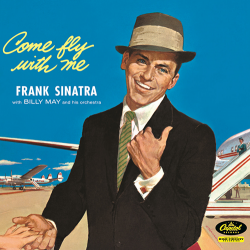 Dana Polan, New York University, presents "Ring-a-ding-ding: Performance Styles in the Movies and Music of Frank Sinatra." This lecture is co-sponsored by the Department of Comparative Studies.
Star studies often imagine the celebrity as a blank slate — Richard Dyer's famous "structured polysemy" — onto which audiences project meaning (note the passivity of "structured"). What can disappear is the star's own often active direct, even seductive solicitation of audience. This presentation examines noted tactics by which, across media, Frank Sinatra's performance style explicitly elicited audience complicity: for instance, the blue eyes that seemed to speak "to you and you alone"; song lyrics that often emphasized inter-relation of singer and listener (e.g., "I've got you under my skin'); assertive, even cocky bodily action; rendition of song as story with protagonist and listener (for example, "One for my baby" sung to a bartender, with Sinatra telling his audience at the Sands to imagine themselves as that bar-tender) and so on. Given though that Hollywood cinema has stylistic rules — such as continuity editing — that construct fictional universes with the spectator as voyeur peering in, it might seem to resist assertive performance of this sort. Yet where Sinatra comedies and musicals predictably exploit frontal performance and even wink-wink awareness of the camera, his dramatic works also are quite assertive. Performance here is ostentatious, confirming Sinatra's mastery of multiple modes of modern popular culture.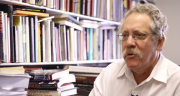 Dana Polan is a professor of Cinema Studies in the Tisch School of the Arts at New York University. He is the author of eight books in film and media studies and of approximately 200 essays, reviews and review-essays. He has done commentaries for nine DVDs. He has been knighted by the Ministry of Culture of the French government for contributions to cross-cultural exchange. His current book project is a study of 1960s cinema through the example of the war-time film, The Great Escape.
---

Lectures in Musicology is co-sponsored by The Ohio State University Libraries.
Lectures are held Mondays at 4 p.m. in the 18th Avenue Library, 175 W. 18th Ave. (Music/Dance Library, second floor, room 205). These events are free and open to the public.
Campus visitors, please use either the Tuttle Park Place Garage or the Ohio Union South Garage. All other garages in the vicinity of the 18th Ave. Library are closed to visitors before 4 p.m.