Friday, October 26, 2018 - 8:00pm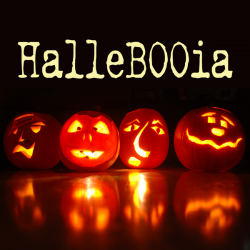 Join us for our 25th annual Halloween concert featuring student vocalists and instrumentalists dressed in full Halloween attire.
This popular concert includes movie and TV themes, contemporary pop, folk music, spoofs on classical motifs, choral and chamber arrangements by a number of our own students and faculty members.
The concert is free and open to the public (early arrival is encouraged). No ticket required. Come as you are, or in costume...it's a blast either way!