Monday, October 1, 2018 - 8:00pm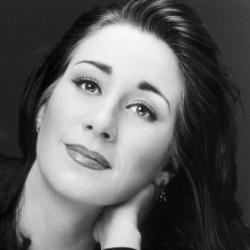 Mezzo-soprano Katherine Rohrer is joined by Ryan Behan, piano and Sean Ferguson, guitar and theorbo, in a recital featuring works of Purcell, Debussy, Massenet, Mahler and Bowles. The recital focuses on music as a mediator and cure for heartache, loneliness and aging. "Music for a While" (from Oedipus), Henry Purcell; Les Chansons de Bilitis, Claude Debussy; Blue Mountain Ballads, Paul Bowles; Air des lettres (from Werther, Christmas Eve), Jules Massenet; Lieder eines fahrenden Gesellen, Gustav Mahler.
Visit Katherine's event.
This recital is free and open to the public. No ticket required.