Sunday, September 17, 2017 - 3:00pm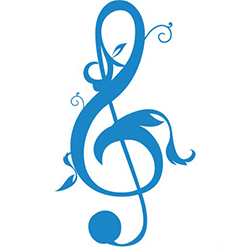 Hosted by Sigma Alpha Iota, this concert is presented by School of Music students and faculty members who will perform to help raise money for persons with non-Hodgkins' lymphoma. Music for Patients was established in 2015, honoring the memory of Patricia Sasso, the mother of music education student Abby Mitchell. Music had brought joy to Patricia during her illness—we assemble to celebrate the healing power of music as well as raise funds.
A variety of performers are lined up including soloists, duets, flute quartet, jazz combo and Ohio State's own Buckeye Philharmonic performing an original work by Scott Turner, music education.
Watch the live stream broadcast of "Music for Patients."
All proceeds will benefit patients at The James Cancer Center with Non-Hodgkin's Lymphoma. Donate at www.supportohiostate.org/goto/musicforpatients -or- request more information.
Event poster [pdf]