All Majors Welcome!
Play with the Ohio State Symphony Orchestra
Spring Semester 2018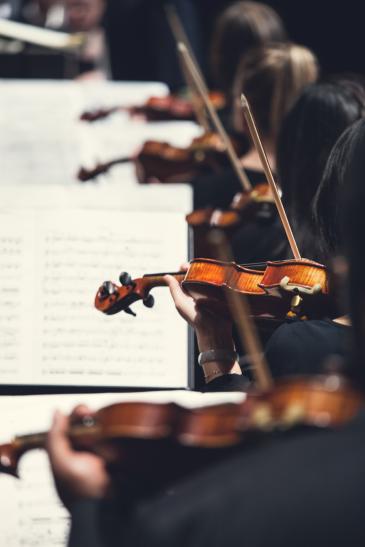 The School of Music announces openings for Violin I and Violin II. We are seeking Ohio State undergraduate and graduate students who are experienced orchestral violinists. You need not be a music major to participate!
Professor David E. Becker, conductor
JOIN US for the opportunity to play iconic repertoire:
41st Ohio State Jazz Festival – a Charlie Parker tribute concert
Leonard Bernstein's musical CANDIDE
Rossini's William Tell Overture
Copland's Lincoln Portrait
Mussorgsky's Pictures at an Exhibition
REHEARSAL SCHEDULE
First rehearsal: Tuesday, January 9, 2018
Full orchestra—Tuesday & Thursday • 1:50 – 3:55 p.m. • Weigel Hall Auditorium
Strings only—Friday • 1:50 – 3:55 p.m. • Hughes Hall, room 109
Some rehearsal flexibility is possible to resolve minor class conflicts. Consult with the director
COURSE NUMBER
Undergraduate Course - Music 2215.01
Graduate Course - Music 7215.01
Variable credit hours available, between .5 and 2, to avoid exceeding 18 hours per semester
---
Auditions for Spring Semester
An individual audition can be arranged to fit your schedule anytime between November 6–20, 2017. The audition will take approximately 20 minutes.
Email Professor Becker at becker.422@osu.edu to arrange an audition time. Provide in your email a list of your high school and/or undergraduate orchestral experience.
Location: 213 Weigel Hall, 1866 College Rd.
Preparation:
Prepare a solo work that best demonstrates your technical and artistic proficiency.
You will be asked to sight-read excerpts from the third movement of Tchaikovsky's Symphony No. 6.
Professor Becker can email you the detailed Symphony Orchestra syllabus and schedule upon request.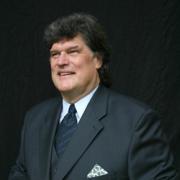 About Prof. Becker
---
Come hear the Ohio State Symphony Orchestra at their next concert on Thursday, Nov. 16 at 8 p.m. in Weigel Auditorium. FREE and open to the public.