What is the Student Mentor Program?
The purpose of the Student Mentor Program is to provide support for freshman music majors in their transition from high school to the university setting.
What do Student Mentors do?
Student Mentors maintain contact with their mentees throughout the first semester on campus and sometimes beyond. Mentors will offer information, guidance, advice and support in helping freshman music majors become acclimated to the School of Music and the university.
Who can be a Student Mentor?
School of Music students who have at least junior standing and a current overall GPA of 2.5 or higher are eligible to apply to be a Student Mentor. Each prospective Student Mentor submits an application, which requires two signatures of support from School of Music faculty. Applications are reviewed and Student Mentors are chosen based on past performance and participation in the School of Music and the university, and the potential we see in them to become effective, meaningful Student Mentors.
How can an incoming music major get involved?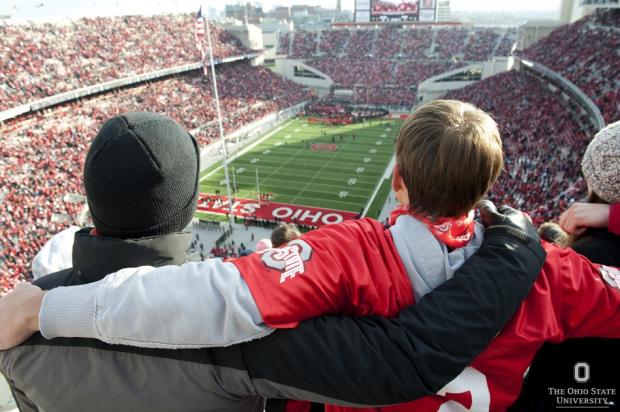 All freshman music majors will be assigned a Student Mentor at the start of the academic year. While the level of involvement and participation in the Student Mentor Program is up to each student, we encourage you to take part in the program activities and utilize all knowledge and support our Student Mentors have to offer!
For questions and information, please contact our Student Mentor Program Coordinator and Academic Advisor, Stephanie Rinehart at rinehart.232@osu.edu.