with Dr. Michael Rene Torres and Dr. Shawn Wallace

June 28–30, 2021
1–4 p.m.

All times listed are Eastern Time — GMT/UTC
---

Following the successful Virtual Saxophone Clinic in the summer of 2020, we will once again offer a virtual experience for the summer of 2021. Ohio State's highest priority is the health and well-being of our community, and the university is following public health guidance in all decisions.
Join Ohio State saxophone faculty, Dr. Michael Rene Torres and Dr. Shawn Wallace, for Virtual Saxophone Camp 2021 — designed to help students enjoy making music by strengthening fundamental skills in an interactive and enjoyable environment.
Program Highlights
Interactive lectures on developing fundamentals such as sound quality, technique, vibrato, articulation, reed adjustment, voicing, altissimo, circular breathing and more!
Question and answer sessions
Supplemental materials for continued growth after the camp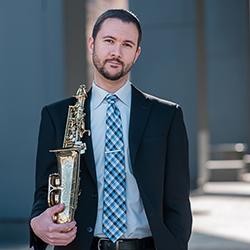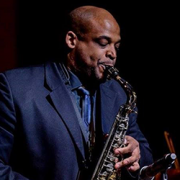 Program directors:
Michael Rene Torres and Shawn Wallace

ELIGIBILITY — For students entering grades 9–12 in the 2021– 2022 school year, and 2021 high school graduates.
INSTRUMENTS — While Dr. Torres and Dr. Wallace will be demonstrating on alto or tenor saxophone, students are welcome to take part in the camp on alto, tenor or baritone saxophone.
FEE — $150
REGISTRATION DEADLINE — Monday, June 14, 2021
Enrollment maximum: 36
Daily Schedule Overview
1 p.m. — Session 1
1:40 — Break
1:45–2:25 — Session 2
2:25 — Break
2:30–3:10 — Session 3
3:10 — Break
3:15–4 p.m. — Session 4
Questions?