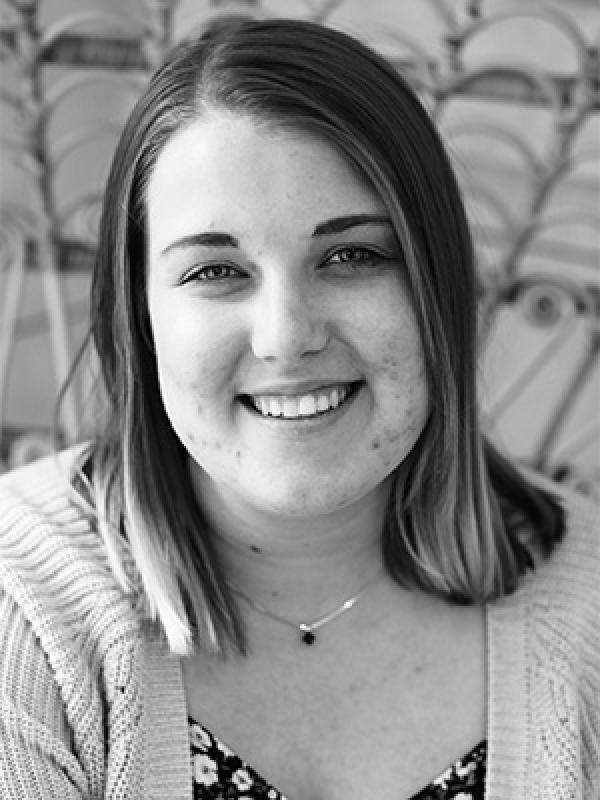 Lydia Smith Butterfield
Graduate Associate
Areas of Expertise
Cello
String Pedagogy
Musicology and Ethnomusicology
Education
BA Music, Ohio Northern University
Lydia (Smith) Butterfield, a native of Ada, Ohio, is a graduate associate studying string pedagogy. She graduated in 2020 from Ohio Northern University with a Bachelor of Arts in music with a focus on both cello and music history. Lydia has taught strings lessons on both cello and violin extensively for five years, either through private music studios or as a self-employed instructor. Currently, she is a member of the studio of Professor Mark Rudoff, with former cello instruction from Dr. Alan Smith and Dr. Rachel Pinkney. In addition to teaching, Lydia enjoys performing across campus in chamber groups including CellOhio, a student-led cello choir, for which she serves as treasurer. After graduation, she intends to start her own partial non-profit music studio in rural Ohio, with the intention of providing avenues of success in music for students who may otherwise have little to no access to a music education.
During her undergraduate years, Lydia majored in music history and literature, with a minor in international studies. She received the Ruth E. Weir Award for Research in two consecutive years from Ohio Northern University for research, lessons and the start of ethnomusicology fieldwork. Her focus was on the performance of music of China and Central Asia. In summer 2017, Lydia took lessons on the pipa from Yang Wei, and in summer 2018, she traveled with ONU professor Dr. Sarah Waters to Beijing and Xi'an, China to study the sanxian with Wang Pei Pei, as well as to observe rehearsals of the Beijing Peking Opera Orchestra.
Outside of music, Lydia enjoys hiking with her husband Luke, cooking, photography, and pampering her cat, Jay.
People Filters: