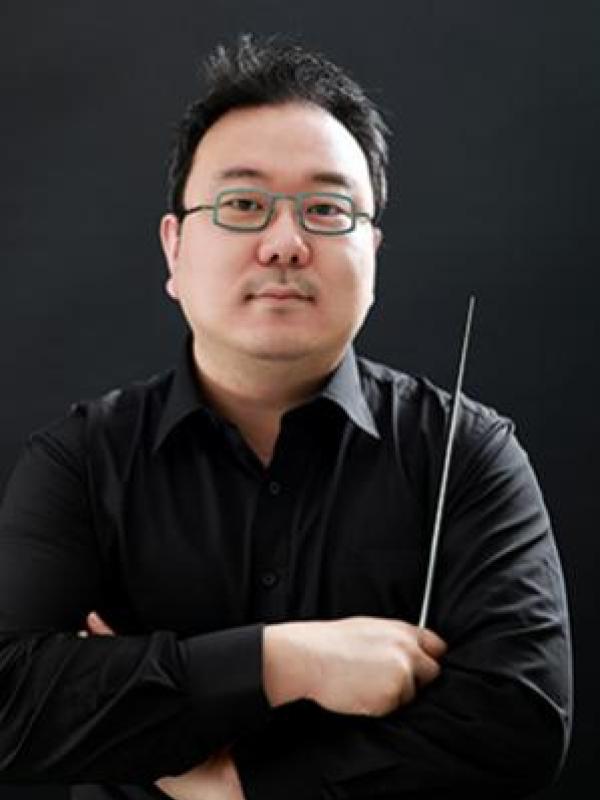 Jae Hyeong Park
Graduate Associate
Education
BA, Economics, Ajou University
Artist Diploma, Choral Conducting, Korean National University of Arts
MM, Orchestral Conducting, Georgia State University
Jae Hyeong Park, a DMA student and graduate teaching associate in Orchestral Conducting, is a native of Seoul, South Korea. He received his Artist Diploma in Choral Conducting from Korean National University of Arts, and his Master of Orchestral Conducting from Georgia State University. He has studied conducting with Miriam Burns, Russel C. Mikkelson, Martin Behrmann, Michael Palmer, Kenneth Kiesler, Markand Thaker and Toshiyuki Shimada.
Currently, he is conductor of University Community Orchestra, music director of Resurrection Evangelist Lutheran Church, and assistant conductor of Westerville Symphony Orchestra. Prior to his arrival in the United States, Park developed his career as a conductor, composer and educator. He has conducted various orchestras, chorus, musicals and operas at numerous venues including the Korean National University of Arts, Hankuk University of Foreign Studies, Hanllym University Medical School, Romance Opera Company, Gangseo Youth Orchestra; he also  taught Musical Theatre at Seoul Women's University. In 2020, he was the finalist of Mississippi Symphony Orchestra Conducting Workshop Fellowship, and of the Cleveland Women's Orchestra Music Director search in 2021. He has conducted various opera/musical works including Turandot, Queen of Sheba, Snow Period and The Magic Flute. In 2021, he conducted Stravinsky's "A Soldier's Tale" (L'Histoire du Soldat) stage version, a collaboration between the Ohio State School of Music and the Department of Theatre, Film and Media Arts (School of Music News: "Collaborating to bring L'histoire du Soldat to the stage").   
Outside of conducting, he composed and arranged background music for the Broadcasting System including KBS and MBC, and several of his church music compositions were published by Vitnara Publisher, Sunmin Music. Before moving to Ohio State, Park served as a music director of the AMA Symphony, KOAM Philharmonic Chorus and at Korean First Presbyterian Church. He has also collaborated with various artists including pianist Daydream, soprano Youngok Shin, violinist Ji Hae Park, K-pop vocalists Sun-Hee Lee and Young-Ae Han. Notably, his orchestral work "Stepping on the rainy street" (originally a solo piano piece) commissioned by Daydream was premiered at Seoul Art Center Concert Hall by Prague Philharmonia. Additionally, his chamber orchestra arrangements have been frequently performed by various music groups.
People Filters: