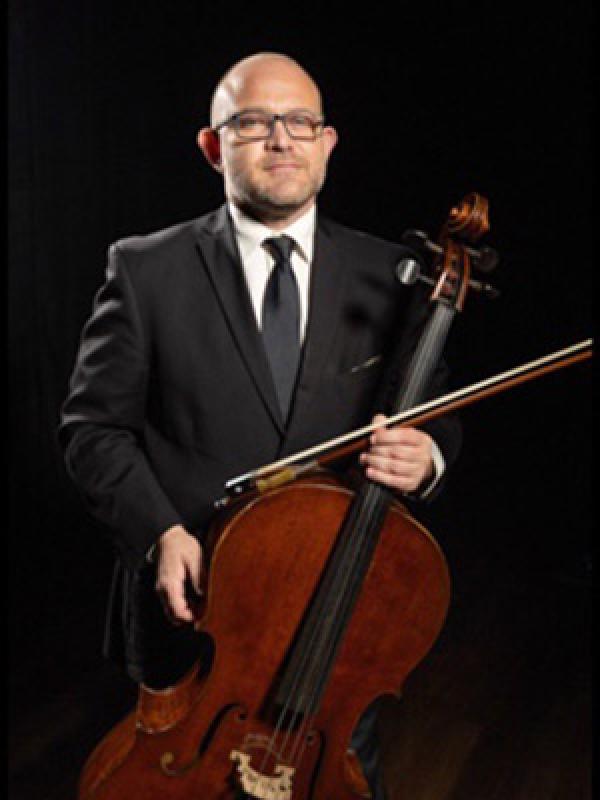 Boris Nikolaev Chalakov
Graduate Associate
Education
MM, Cello Performance, Texas State University
Graduate Specialization in Cultural Management and Cultural Politics, Metropolitan Autonomous University, Mexico City
MME, Academy of Music, Dance and Fine Arts, Plovdiv
BME, Academy of Music, Dance and Fine Arts, Plovdiv
Boris Chalakov began cello classes at age 7 in his hometown Shumen, Bulgaria. In 1993 he became one of the youngest members of the Philharmonic Orchestra of Plovdiv and Plovdiv State Opera, where he remained for 8 years. In 2001 he joined the Orquesta Sinfónica de la Universidad Autónoma de Nuevo León, the most important orchestra in the North of Mexico. From 2010 to 2017, Chalakov served on the faculty at the Universidad Nacional Antonoma de Mexico in Mexico City, the Universidad Autónoma de Nuevo León, and the Escuela Superior de Musica y Danza de Monterrey, among others, while he also ventured into the field of orchestral conducting.

As a cellist, Chalakov performed at various international forums in Bulgaria, Mexico and the US, including the European Capital of Culture (1999), Primavera de Radio Nuevo León (2005), Forum of Cultures (2007), ArteFest San Pedro (2013), Apollo Festival (Alexandria, WA 2018), among others. He also served as an assistant conductor of the Orquesta Sinfonica Juvenil del Estado de Mexico (2010) and conductor of the Orquesta Juvenil de la ESMDM (2016–2017).

Chalakov holds bachelor´s and master´s degrees in music education from the Academy of Music, Dance and Visual Arts of Plovdiv, where he studied with Magdalena Chikcheva. In May 2019, he earned his Master of Music in cello performance from Texas State University under the tutelage of Karla Hamelin. Chalakov, a doctoral candidate in cello performance, is serving as a graduate teaching associate at The Ohio State University, where he studies with Mark Rudoff, professor of cello.
People Filters: