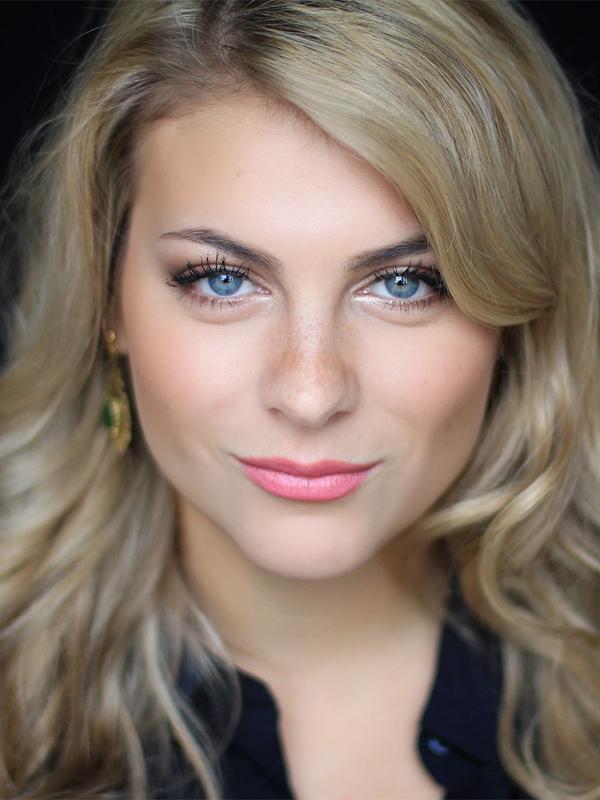 Lara Brooks
Associated Faculty, Voice
N388 Timashev Building
1866 College Rd
Columbus, OH 43210
Areas of Expertise
Voice
Musical Theatre
Contemporary Voice Specialist (Jazz/Pop/CCM)
Stage and Music Directing
Modern American Compositions
Estill Master Trainer–Candidate
Gilbert and Sullivan Operetta
Education
DMA, Jazz Studies Voice, University of Illinois Urbana-Champaign, 2019
MM, Classical Vocal Performance and Literature, University of Illinois Urbana-Champaign, 2016
BM, Vocal Performance/BME (cum laude), Central Michigan University, 2013
Lara Brooks is a vocal educator and performer dedicated to educating the 21st century musician. She currently serves as associated faculty of voice at The Ohio State University where she maintains a full voice studio focused on classical, musical theatre, and CCM Voice utilizing the Estill Voice Method to teach empowered, healthy crossover singing. As a contemporary voice specialist, Lara Brooks frequently presents workshops regarding flexible voice technique and cross-training of vocalists. Sessions ranging from "Crossing Genres: A Classical Singer's Guide to Jazz," "I'm Not Singing Opera Today," to "Healthy Belting Techniques for Classical Singers" and "Finding Your Belt Through Colors" have been presented at The International Congress of Voice Teachers in Stockholm, Sweden and Vienna, Austria; as well as The National Association of Teachers of Singing, The National Opera Association, Kansas Music Education Association, Jazz Education Network, and at universities and high schools throughout the nation. She will be presenting this summer at the 2023 Estill World Voice Symposium on the topic of utilizing Estill in the University Classroom.
Known for her silvery voice and unforgettable quality on the stage, no matter what venue or style of the performance, Lara Brooks has performed throughout North America, Europe and Japan in opera house, regional theatre companies and jazz clubs alike. Comfortable in both opera and musical theatre, she has performed in a variety of roles, such as Tytania in Britten's A Midsummer Night's Dream, Poppea in L'incoronazione di Poppea, Eurydice in Orpheus in the Underworld,  Lilli Vanessi / Kate in Kiss Me, Kate, Belle in Disney's Beauty and the Beast, and Clara Johnson in The Light in the Piazza, to name a few; she has additionally been the soprano soloist for Bach's Cantata 147, Vivaldi's Gloria and Faure's Requiem. She received first place in the Central Regional NATS Adult Musical Theatre competition, awarded Young Artist/Performer from Downriver Council for the Arts, Wayne County Young Artist, Detroit Hungarian Fine Arts Scholarship recipient, won the Young Artist Competition from Delta Omicron, CMU, a semi-finalist in the New York Lyric Opera Theatre Vocal Competition, and received the IOTE Encouragement Award in Opera. 

As an avid recitalist, Lara Brooks has performed in multiple venues, both home and abroad. With her husband, saxophonist Robert D. Brooks, they presented a recital of American Musical Theatre and Jazz at The Mozarthaus in Vienna, Austria in August 2022. She has been the featured soloist for Central Michigan University's Women's Chorus, which toured Europe, Edge Productions' Not Quite But Almost Winter concert, The William Penn's 125th National Convention in Pittsburgh, Pennsylvania, and multiple engagements with Birger Sandzén Memorial Gallery, Opera Kansas, Carpe Diem String Quartet, Southern Great Lakes Symphony, Greensboro Light Opera, The Forum Theatre Wichita, CCT, and various concerts throughout the United States. Part of Brooks' research is to bring contemporary American music — with a focus on female composers — to a wider audience. This includes presenting lectures and recitals on the works by Lori Laitman, Gwyneth Walker, Goldrich and Heisler, Jeanine Tesori, among others. She also has a collaborative relationship with American composer Griffin Candey. Their mutual focus is to bring topics typically not used in music with unique voicing to the art form.  
Lara Brooks has worked with The Detroit Opera House, CCT, Washburn Opera Theatre, The Ohio State Opera Theatre, The Gilbert & Sullivan Society of Kansas, CCT, and Washburn Theatre as a music director. Shows directed include Pirates of Penzance, Ruddigore, Patience, War Paint, Sweets by Kate, Hansel and Gretel, Frog and Toad, Disney's Newsies, and The Happy Elf. She has also staged directed Sweets by Kate, Hansel and Gretel, Pirates of Penzance, and various scenes programs for Washburn Opera Theatre and The Ohio State Opera Theatre. Brooks is the 2023 BroadwayWorld Regional Winner for Best Music Direction and Orchestra Performance for CCT's production of Newsies. 
Lara Brooks received her Doctor of Musical Arts with a concentration in Jazz Studies, Voice and a cognate in Lyric Theatre Pedagogy; her Master of Music in Classical Vocal Performance and Literature from the University of Illinois Urbana–Champaign where she studied under Nathan Gunn, Julie Gunn, Sarah Wigley, Yvonne Gonzales-Redman, Dawn Harris and Charles "Chip" McNeill. She earned her Bachelor of Music Education and Bachelor of Music from Central Michigan University, cum laude. She holds professional memberships with ​ the National Association of Teachers of Singing, The Jazz Education Network, The Ohio Music Educators Association, Sigma Alpha Iota, and the National Opera Association. Brooks has her Estill Figure Proficiency in Estill Voice Training® and is currently an Estill Master Trainer–Candidate working towards her certification as an Estill Master Trainer. This summer, Lara has been selected as one of sixteen early career teachers nationwide to patriciate in the NATS Intern Program, which is an innovative and immersive experience that seeks to pair expert and recognized master teachers with early-career members of NATS.  
Prior to this appointment, Brooks was the voice area chair, director of Opera Studies, and the musical theatre liaison at Washburn University; the University of Illinois–Springfield as a professor of voice, and at Millikan University as an adjunct instructor of voice. 
People Filters: