January 8-10, 2016
---
Thank you for your interest in Viola Intensive 2016. This year's event has been canceled.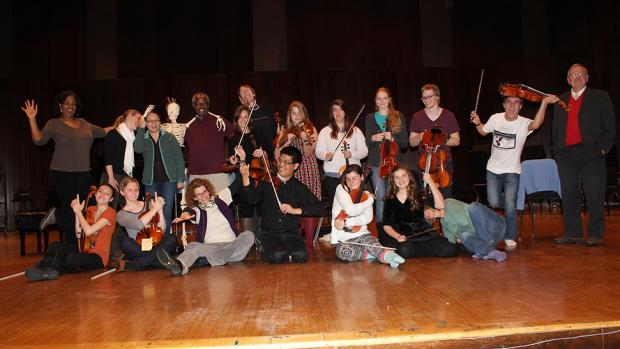 Program Overview
2016 Viola Intensive has been cancelled. Visit this page in autumn 2016 for information about the 2017 event.
The Ohio State University School of Music will host its annual Viola Intensive with Dr. Juliet White-Smith. Hone your foundational skills on the instrument through technique classes, performance enhancement sessions and more on the "Artist Track," or get a head start on that upcoming college or summer festival audition with the "Audition Track."

This three-day residency program is for violists 9th grade-adult. The "Artist Track" is designed for any violist looking to focus on their playing in an inspiring environment with supportive faculty. The "Audition Track" is designed for violists who are preparing for upcoming summer festival, college and post-collegiate auditions.

Program fee: $285 for all participants. Includes instruction only, no housing or meals.
---
Registration
Thank you for your interest in Viola Intensive 2016. The event has been cancelled. Those already registered will be contacted.
---
Visit the School of Music
---
Contact
For questions about this event, contact Professor Juliet White-Smith.
---
[pdf] - Some links on this page are to Adobe .pdf files requiring the use of Adobe Reader. If you need them in a more accessible format, please contact: white-smith.1@osu.edu.