July 2014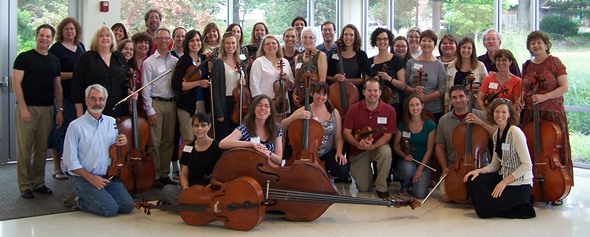 Ohio State/St. Louis String Teacher Workshop staff and participants at Webster University in St. Louis, Missouri. The workshop, especially designed for string teachers and orchestra directors in the schools, was held in cooperation with the American String Teachers Association. Sponsored with support from C Bout Music, Clemens Violins, Hal Leonard, MR Music, Music & Arts, St. Louis Strings, and Webster University.
Workshop Faculty and Staff
Bob Gillespie, workshop director, preeminent author, teacher trainer and leader in national string education, The Ohio State University
Julie Ellis, workshop administrator
Workshop Site and Additional Information
Watch for the 2015 out-of-state String Teacher Workshop site and details.
Contacts