Saturday, May 11, 2019
9:30 a.m. – 5 p.m. • Weigel Hall

The Ohio State School of Music is pleased to sponsor our third annual Piano Day for high school age pianists in grades 9 – 12 and keyboard teachers. Our day-long workshop is designed to engage pianists in a variety of topics that includes solo and collaborative instruction, group piano class, contemporary performance techniques (using the mechanics of the piano), and wellness and injury prevention. All sessions are taught by School of Music faculty in an informal setting where pianists will be placed in small groups for personalized attention. The day concludes with a mini-recital presented by the faculty.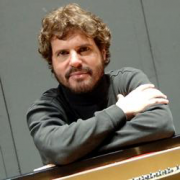 Program director:
Professor Steven Glaser (glaser.20@osu.edu)
2019 Piano Day Sessions
All sessions take place in Weigel Hall on the campus of The Ohio State University.
Troubleshooting Problems | Professors Steven Glaser and Caroline Hong
Do certain passages give you problems? We will work with you (in small groups), focusing on technical and/or musical problems in your solo pieces. Please bring two pieces you have learned.
Wellness: "Imagine That" | Lynn Singleton
Learn to use imagery (ideokinesis) to increase body awareness, improve posture and reduce tension.
Piano with a Partner | Professor Ken Williams
An interactive workshop using the group piano lab.
Collaboration 101 | Ryan Behan
Bring a collaborative piece that you have learned, OR learn "Caro mio ben" by Giuseppe Giordani and receive expert guidance.
Experiment with Contemporary Piano Techniques | Maria Staeblein
We will explore playing inside the piano for works by avante garde composers such as John Cage and George Crumb.
Finale: mini-recital by The Ohio State University keyboard faculty.
Steven Glaser, professor and area head (piano and chamber music)
Caroline Hong, professor (piano and chamber music)
Maria Staeblein, senior lecturer (collaborative)
Ken Williams, associate professor (pedagogy and group piano)
Ryan Behan, lecturer (collaborative)
Lynn Singleton, lecturer (wellness and group piano)
---
Registration Procedures
The registration process for Piano Day consists of the following three steps:
Step One — Registration (Student or Keyboard Teacher).
Step Two — Payment (student attendees). Pay $35 fee online (covers instruction and lunch).
Step Three — Submit required forms (student attendees). Parents or guardians are required to print out, complete, sign and email the following forms.*
Registered attendees receive Welcome email with instructions about program attendance and check-in the week prior to the event.
Visit and Share Piano Day on Facebook.
---
Visit the School of Music
Driving directions and parking options
Contact
For questions regarding program details, contact the program director, Professor Steven Glaser.
---
[pdf]—Some links on this page are to Adobe .pdf files requiring Adobe Reader. If you need them in a more accessible format, contact us.