Saturday, May 11, 2019
9:30 a.m. – 5 p.m. • Weigel Hall

Attention pianists! Piano Day is almost here...

The Ohio State School of Music is pleased to sponsor our third annual Piano Day for all high school age pianists. Keyboard teachers are also welcome to attend.
Join our day-long workshop designed to engage pianists in a variety of topics that includes solo and collaborative instruction, group piano class, contemporary performance techniques (using the mechanics of the piano), and wellness and injury prevention. All sessions are taught by School of Music faculty in an informal setting where pianists will be placed in small groups for personalized attention. The day will conclude with a mini-recital presented by the faculty.
Eligibility: For pianists in grades 9 – 12 and keyboard teachers.
Program fee (students): $35 — includes instruction and lunch.
Online registration is now OPEN!
Deadline: Thursday, May 9, 2019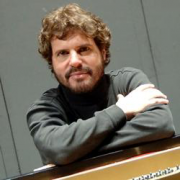 Program director:
Professor Steven Glaser (glaser.20@osu.edu)
Piano Day 2019 Sessions
All sessions will take place in Weigel Hall on the campus of The Ohio State University.
Troubleshooting Problems | Professors Steven Glaser and Caroline Hong
Do certain passages give you problems? We will work with you (in small groups), focusing on technical and/or musical problems in your solo pieces. Please bring two pieces you have learned.
Wellness: "Imagine That" | Lynn Singleton
Learn to use imagery (ideokinesis) to increase body awareness, improve posture and reduce tension.
Piano with a Partner | Professor Ken Williams
An interactive workshop using the group piano lab.
Collaboration 101 | Ryan Behan
Bring a collaborative piece that you have learned, OR learn "Caro mio ben" by Giuseppe Giordani and receive expert guidance. Download and print "Caro mio ben"
Playing Contemporary Music — Inside the Piano | Maria Staeblein
Experiment with performance techniques for avante garde composers such as John Cage and Henry Cowell.
Finale: mini-recital by The Ohio State University keyboard faculty.
---
Registration

DEADLINE: Thursday, May 9, 2019
Registration for Piano Day consists of three steps.
Step One — Register online. Complete the Student Registration form –OR– Keyboard Teacher Registration form.
After submitting an online registration, you will immediately receive a confirmation email. If you do not receive it, one of three things has happened:
The email address you entered on your form may be incorrect
The confirmation email was sent to your SPAM box
The online registration was not received by our system
If you do not find the confirmation email in your SPAM box or within two hours of submitting a registration, contact the Piano Day registrar.
Step Two — Payment (student attendees). Pay the participation fee online according to the instructions contained in your registration confirmation email. You will then receive an email confirming your online payment.
If you choose to pay with a check or money order (made payable to "The Ohio State University"), mail payment to the School of Music at the address below. Print participant's name on the Memo line of the check. You will receive confirmation by email within 7 – 10 business days.
Mail to:
The Ohio State University School of Music
ATTN: Piano Day Registrar
110 Weigel Hall
1866 College Rd.
Columbus, OH 43210
Step Three — Required forms (student attendees). Parents or guardians are required to print out, complete, sign and send the following forms:
Mail the completed and signed forms to the address above, or scan and email them to the Piano Day registrar.
Payment and forms are due THURSDAY, MAY 9, 2019.
You will receive a welcome email with further instructions about program attendance two weeks before the event.
Visit and Share Piano Day on Facebook.
---
Meet the Keyboard Faculty
Steven Glaser, professor and area head (piano and chamber music)
Caroline Hong, professor (piano and chamber music)
Maria Staeblein, senior lecturer (collaborative)
Ken Williams, associate professor (pedagogy and group piano)
Ryan Behan, lecturer (collaborative)
Lynn Singleton, lecturer (wellness and group piano)
---
Visit the School of Music
Driving directions and Parking options
Contact
For questions regarding program details, contact the program director, Professor Steven Glaser.
---
[pdf]—Some links on this page are to Adobe .pdf files requiring Adobe Reader. If you need them in a more accessible format, contact us.